Swan Sculpture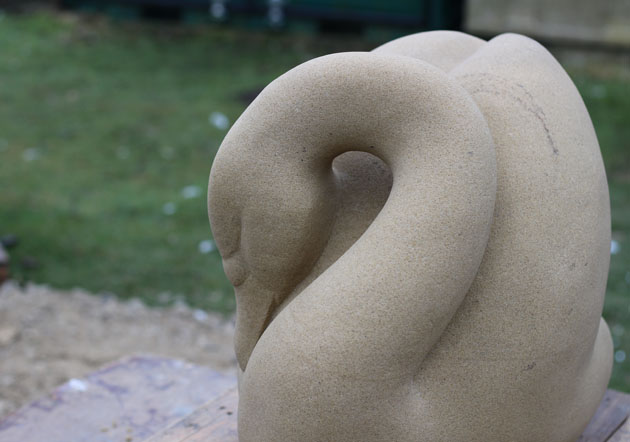 Yesterday I delivered my swan sculpture to Stratford-upon-Avon, along with two large stone plinths, one for the swan, and another for a bowl-shaped birdbath which is also for the garden.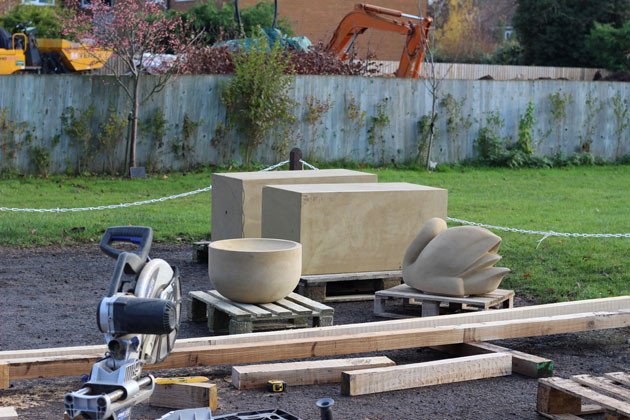 They are for a newly built Tranquility Garden,  designed by Spartacus Landscape Gardens for Stratford Town Council.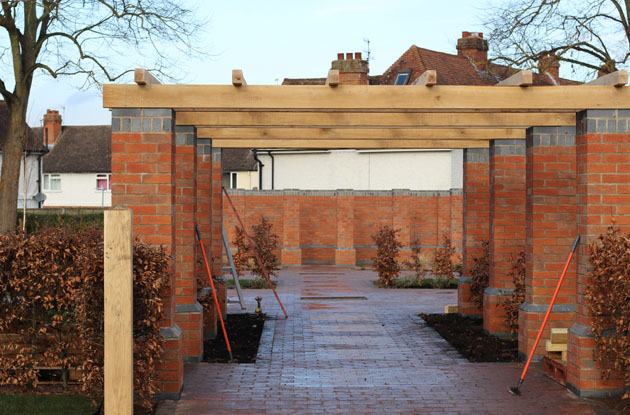 I feel so proud of my sculpture being placed in the garden, you can see the two areas prepared with a base for the stone plinths, and all the beautifully laid out planting.   I hadn't realised I don't think, how prominent the sculpture would be from the plan of the garden I saw at the beginning of the project – they're really quite a focal point and I'm so excited to see them installed.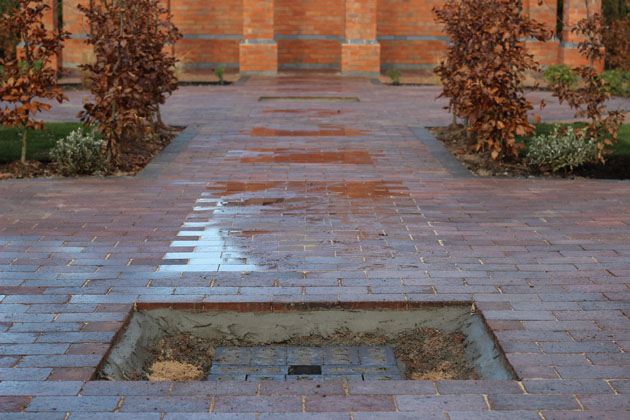 I love the colour scheme of the garden, the red brick of the strong pillars, and the red of the block paving contrasts so well with the buff sandstone used for the sculpture – which is tied in with the oak of the pergola and the planting.  Some of the beech hedge is the copper variety, there are tall grasses, lavender either side of the walkway, and a plant I haven't seen before – with variegated holly-type prickly leaves, which (sorry) I've forgotten the name of.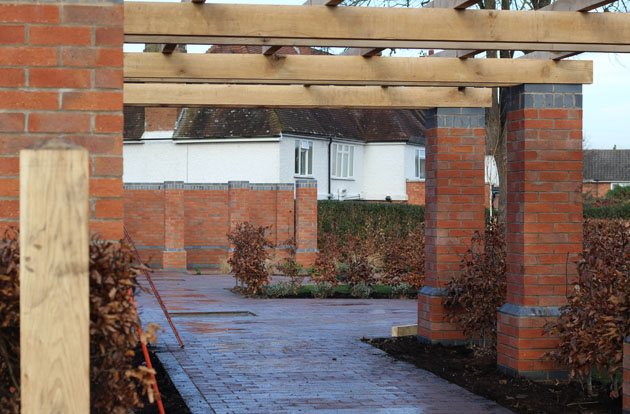 It was lovely to meet the team who have done the work earth moving and building in the garden, and who looked after me when I arrived and unloaded my stone – they'll be putting the plinths and sculpture in place in the next few days.  I can't wait for their call to say that the garden is finished and see my sculpture in place.