Talk and Demonstration
Here I am getting ready to do a demonstration of how I carve a sculpture in stone, checking the projector works and laying everything out.  I was asked by The Vale of Pickering Art Club to give a talk and demonstration about my practice as a sculptor.  They have regular monthly meetings where invited artists show how they work.  It is a very organised club – they had screens on either side of me whilst I worked with my chisels, showing a close-up of what I was doing via a camera.
The Art Club meetings are held at the Memorial Hall in Pickering, in the Whistler Room, which is airy and light and made a perfect 'temporary workshop' for me.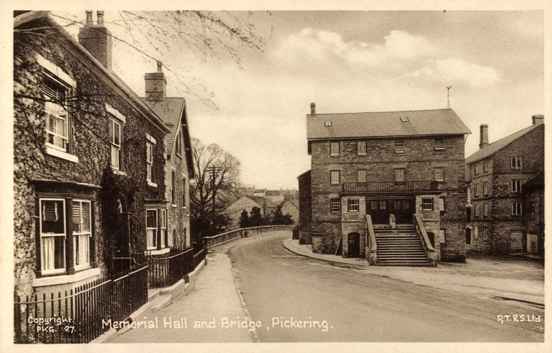 The building was originally built as a corn-mill in 1867.  The mill was then given to the people of the district in 1922 as  a war memorial hall.  Over the years it has had many uses, and houses a mural by Rex Whistler – 'Children Eating Cakes' – hence the name of the room we were in.
There is a lovely inscription carved into the curved stone entrance of the  Hall
'With the object of improving the conditions of life – The Memorial Hall – Is given in trust to the inhabitants of Pickering'.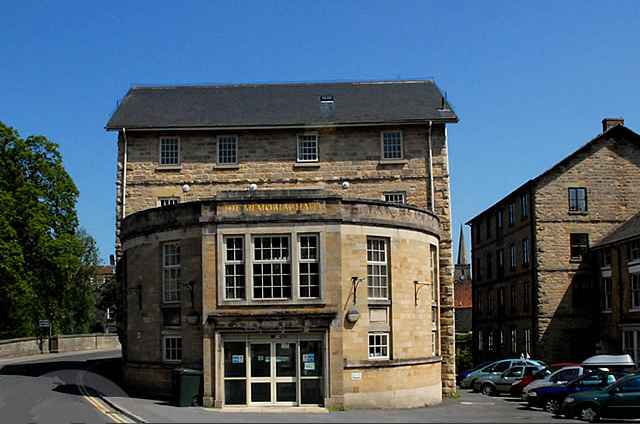 We certainly enjoyed using it for my demonstration evening.  I got such a lovely welcome from members of the club, who looked after me really well.  There were lots of questions and interest in the carving process and my tools.  My very big thanks to all those involved.
The Vale of Pickering Art Club welcomes anyone with an interest in art, and I can vouch that they are a very friendly bunch.  Apart from the monthly meetings they also have an annual exhibition (held at the Memorial Hall) during the first week of September, run practical sessions and have outdoor painting days at local places of interest, and run workshops.