Thoughts of Bop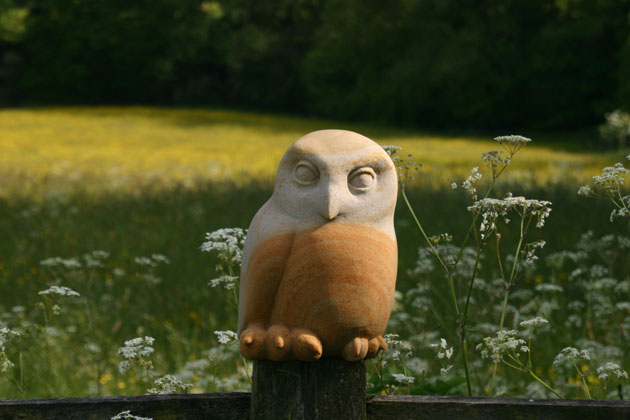 Bop is a tiny, few week old Tawny Owl chick, found by Countryside Tales blog in the road, bleeding.  The injured bird was quickly taken to someone who has expertise in wildlife rehabilitation who was able to care for it.
I've been thinking about how lucky it was that someone who has understanding and knowledge of wildlife found and rescued Bop, and of course I've been wondering how the chick is progressing.  It has been on my mind rather a lot.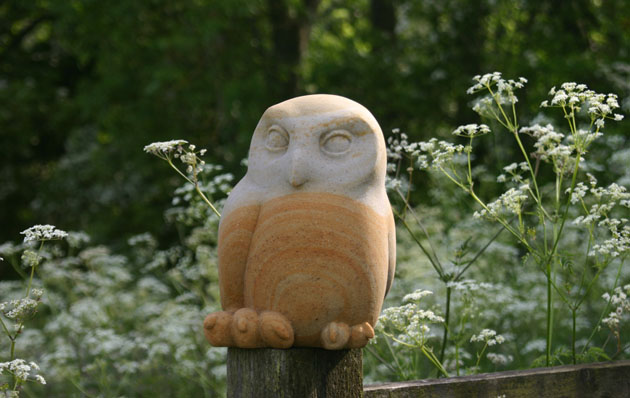 The stone for this carving was itself a rescue – it was on a pile at the quarry, a discarded off-cut which would probably have been made into walling, or crushed.  I picked it out from a huge pile to take home as a sample to try, it is Hazeldean sandstone from Hutton Stone and quarried in Alnwick in Northumberland.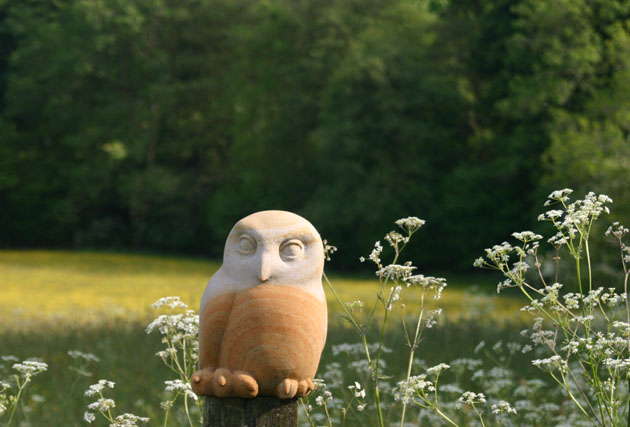 The sculpture is of Bop – for Bop …. by way of saying get well, be strong, fledge, become independant and return to the wild.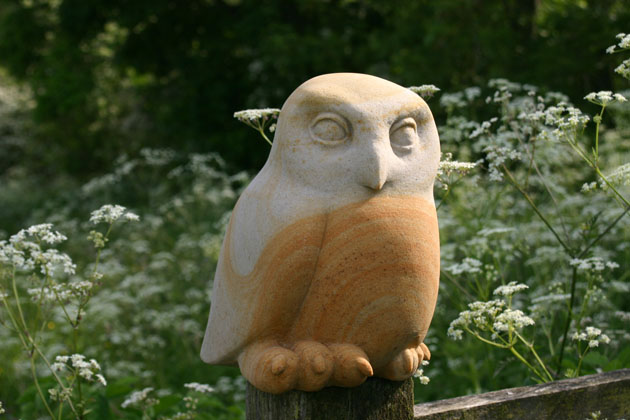 Do visit Countryside  Tales (for updates on Bop at the very least) it is a wonderfully inspiring blog – I'm indebted for the images and story of the Tawny Owl chick rescue and for all the knowledge and wildlife revelations generously shared in a really beautiful record of Hampshire wildlife.