An Upside Down Bird for Glemham Hall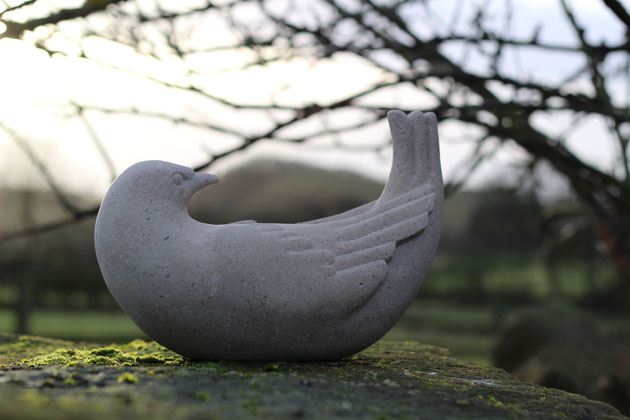 It is unusual to see a bird on its back reclining in this way – in nature they're very vulnerable in this position.  Sometimes you can see birds hanging upside down from a branch during feeding to get a better reach, where they're cleverly agile and demonstrate extraordinary flexibility and grip.  There is a bird called a Red Wattlebird (it is the largest Australian honey eater) that does make a habit of it, clinging to a twig upside down so that it can feed on the sap oozing from the acacia tree.
My Upside Down Bird sculpture will be shown at Glemham Hall, Woodbridge, Suffolk in the fabulously curated Art for Cure exhibition in May, where the gardens will be filled with sculpture and rooms in the Hall given over to paintings, prints, ceramics and photography.
Exhibition   May 8 – 10, 2020
Preview Evening – Thursday 7 May – 6pm-10pm