Vernissage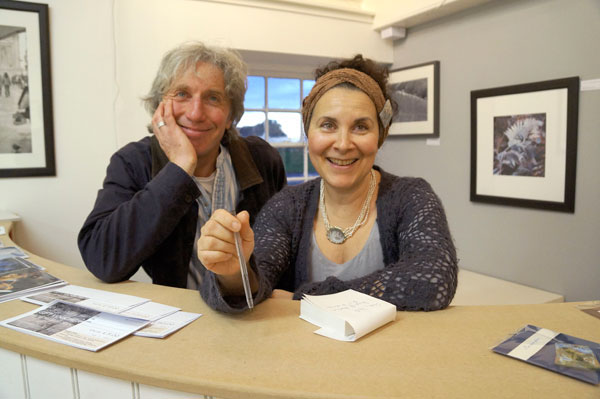 Before I get to your invitation, please may I first introduce Stephen and Virginie who are the lovely owners of the White Fox Gallery where I will be showing my work as a guest artist throughout May.
I did want you to meet them because it is such a lovely thing to have caring, attentive and professional gallery owners to work with who are striving to create an exceptional gallery.  Virginie has been such a big help in ensuring, efficiently and calmly, that I'm ready and all preparations are in hand.  This is their beautiful gallery.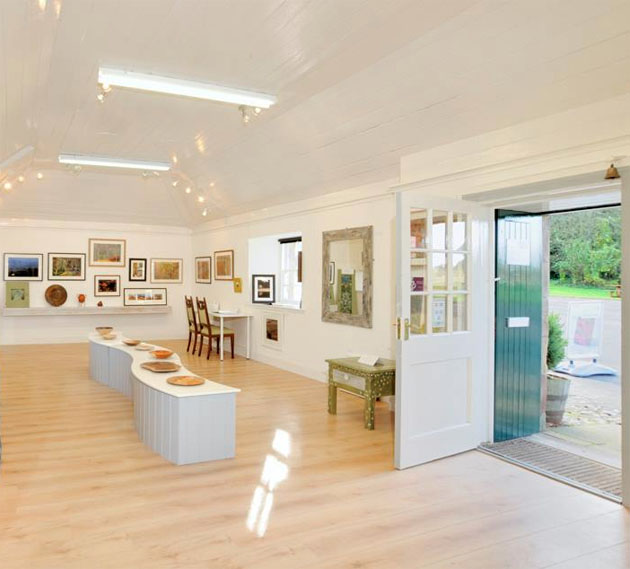 A vernissage, (varnishing, from French) is a term used for a preview of an art exhibition before the formal opening.  The varnishing day was a time (in the past) when artists would put finishing touches to their work – such as varnishing paintings.  The custom of patrons and the elite of visiting during the varnishing day prior to the formal opening, gave rise to the tradition of celebrating the completion of an art work, or a series of art works with friends and sponsors.
So, very much in a celebratory sense – we would like to invite you to the Preview of
Carving from the Heart and Soul
an exhibition of stone sculpture by Natasha Smith and Jennifer Tetlow
Friday – 1st May, 2015
5.30 – 7.30 pm – refreshments will be served
at the White Fox Gallery, Hirsel Estate, Coldstream
The exhibition runs until May 31st.
I do have just one job left to do, it isn't varnishing, but signing the pieces I've made for the exhibition, which I do by carving my mark into the bottom of each sculpture.