Walled Kitchen Gardens and Medicinal Plants
What a delight and pleasure it is to arrive at Scampston Hall Walled Garden on a balmy summer's evening.  Sometimes the beauty of plants and gardens makes you cry doesn't it?  I couldn't help it, more than once my eyes filled up with tears – I pretended to be scrutinizing bees in the borders to allow time to compose myself.  Actually I did watch the bees, there were lots, busy and buzzing.
A warm greeting awaited at the Conservatory entrance, where the illustrated lectures were taking place.  I'd come to listen to Mike Kleyn discussing the medicinal plants in Scampston's 18th century walled garden, and also Susan Campbell (Vice President of The Walled Kitchen Gardens Network) talking about Walled Kitchen Gardens in the day of Capability Brown.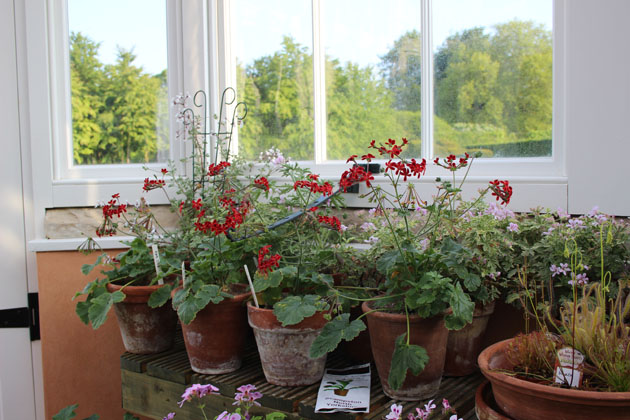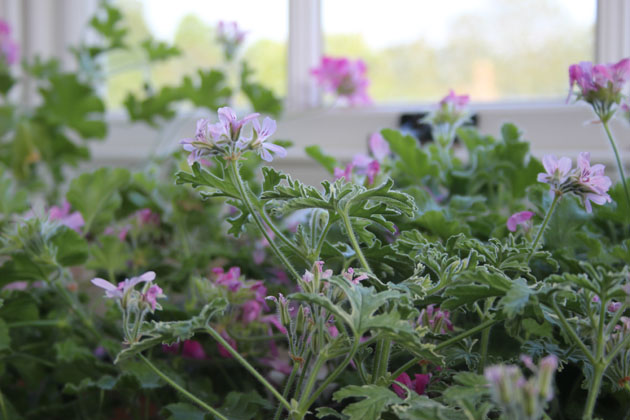 The park surrounding and overlooked by Scampston Hall evolved throughout the 18th Century, culminating in a design by Lancelot 'Capability' Brown in 1782. In typical Brown style it incorporates a series of lakes and naturalistic planting of the period.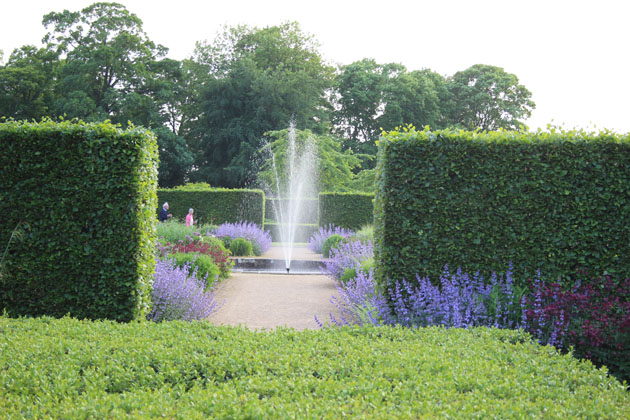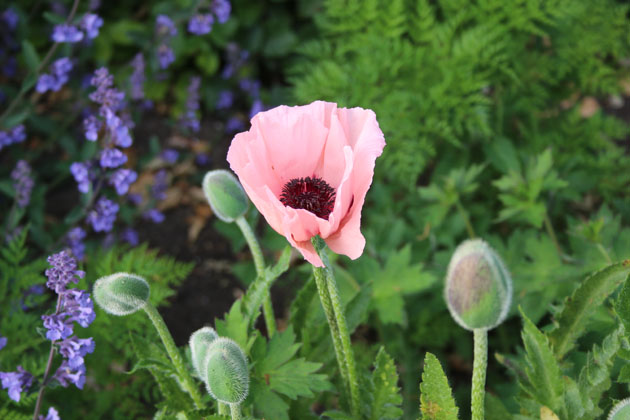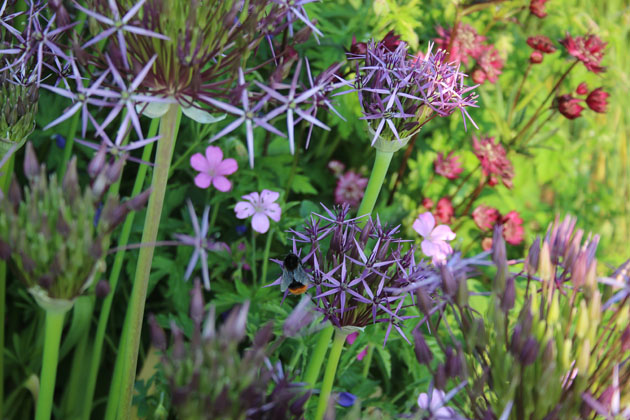 Mike Kleyn's talk took us on a little journey, imagining Capability Brown to be a patient, with numerous ills, and he highlighted plants that would have been used in treatment, citing some incredible remedies outlined in early herbal publications.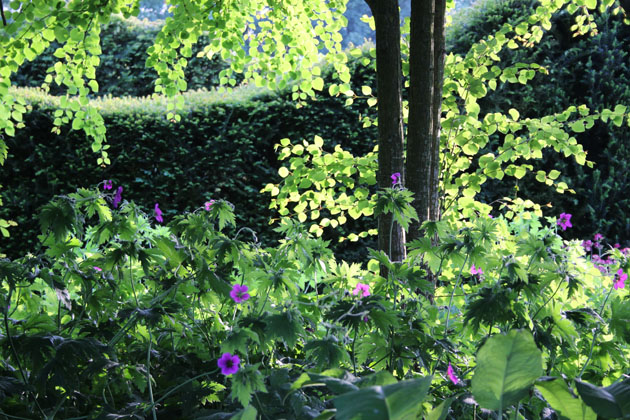 We were then treated to refreshments and invited to explore the walled garden.  The conservatory looked magnificent with rows of geraniums, full with flower and scent.  The adjacent bothies reveal a history of the garden and the conservatory restoration.  Some exquisite embroidery was being shown, inspired by the Brown landscaping at Scampston, by members of the Embroiderers Guild.  And then the walled garden – how it does stir passion and emotion.  At times I wanted to skip, at others flounce, stride, stroll – smell, touch, linger.  Mostly I stood and took in the wonder.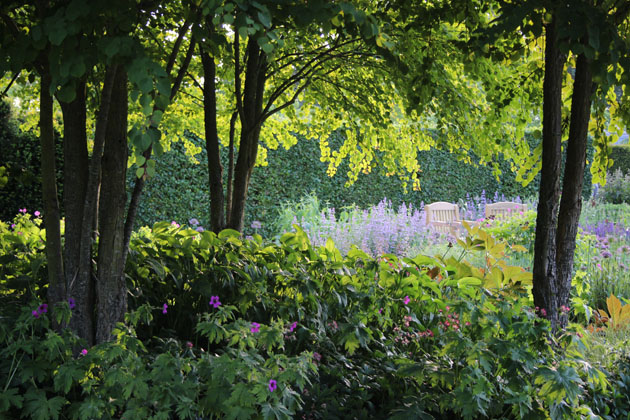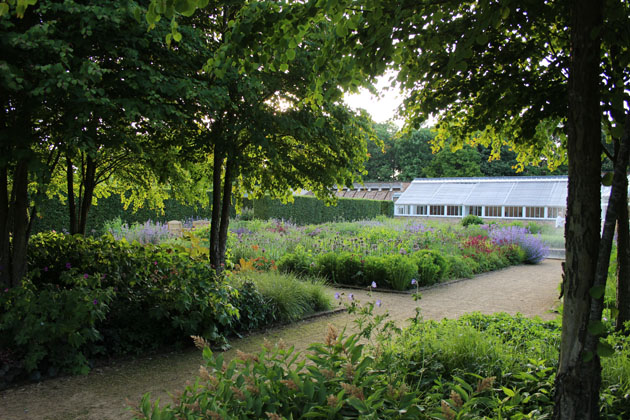 In the second talk Susan Campbell described the revelations and dead-ends following her own research into how a Capability Brown walled kitchen garden might be recognised – it's signature, so to speak.  A fascinating insight into her endeavour and commitment to finding out, and into walled kitchen gardens in general.  I felt as if I was walking with a garden sleuth-hound, as apprentice investigator.  Very enjoyable (and edifying!)
An absolutely lovely evening.