Westonbirt Weekend – Gardens Illustrated Festival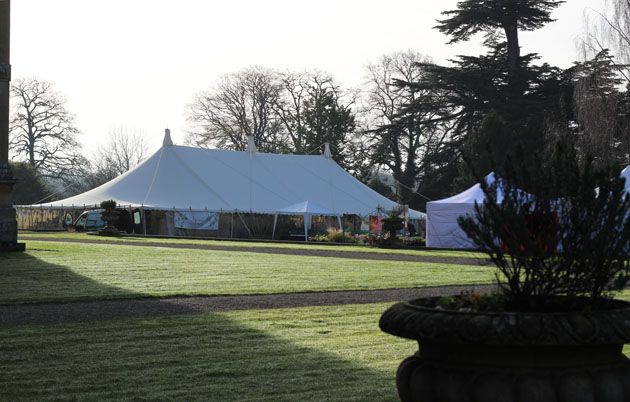 At the weekend I exhibited at the Gardens Illustrated Festival held at Westonbirt School, Tetbury in the heart of the Cotswolds.
It was dark by the time I arrived to set up, but there was lots of activity in the marquee which was flood-lit and festooned in bunting with all the spaces marked out ready.  It looked very inviting, a canvas glow in a surround of trees.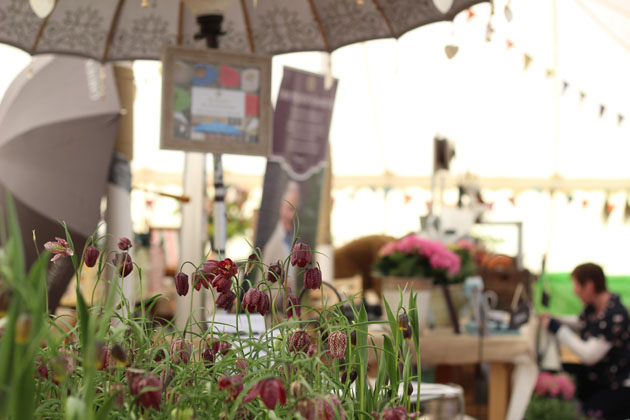 It looked just as good when I arrived early the following morning in the sunshine, tethered and bright on the front lawn of Westonbirt School.  The lawn area was also laid out with a patchwork of exhibitors in the open.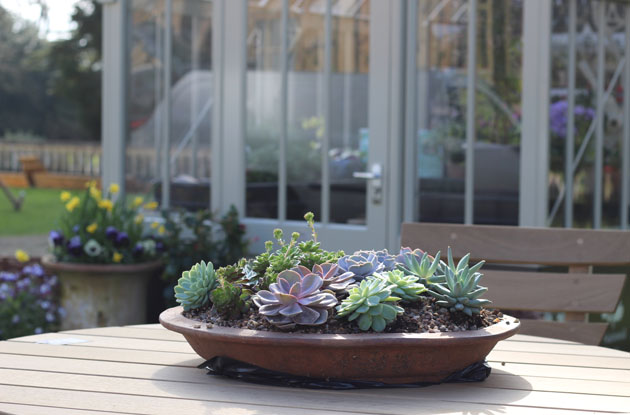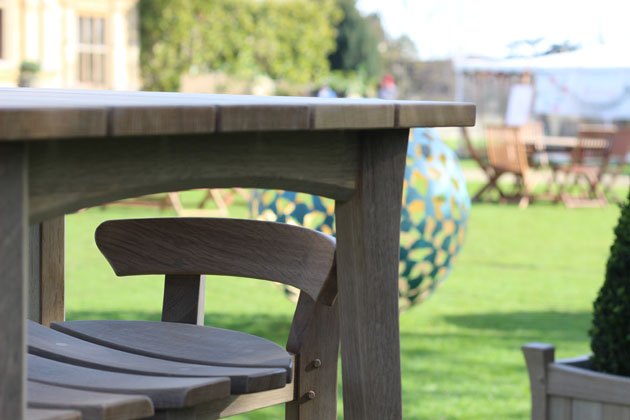 The location is stunning, the stonework magnificent and the gardens breathtaking.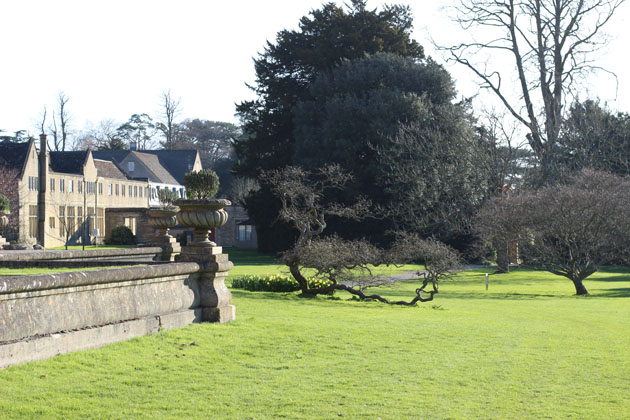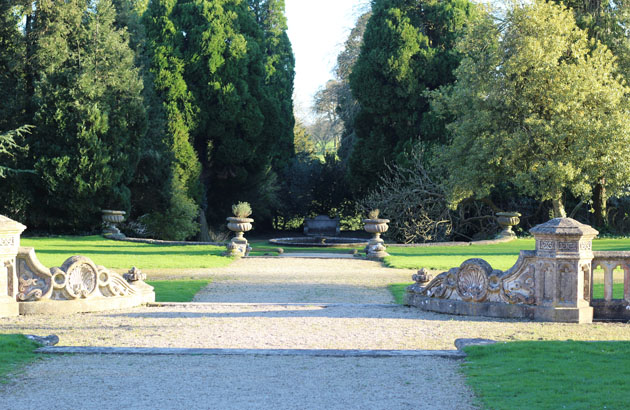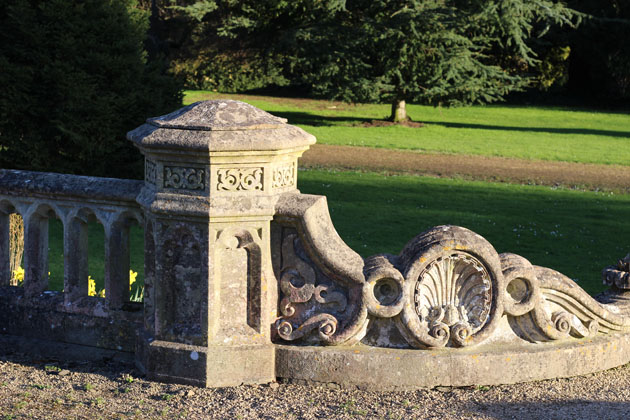 The marquee was busy all day long with visitors who organised their time between exploring our stands, talks held in the school, design clinics and garden tours.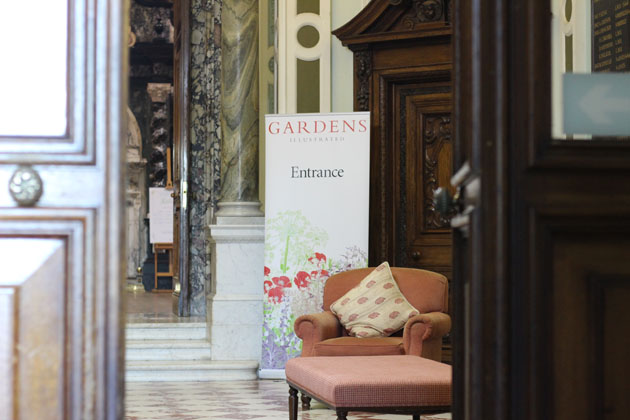 Two very happy days of spring sunshine, with a lovely atmosphere filled with plants, gardeners, ideas and inspiration.  It is lovely to meet and get to know other exhibitors and see their work – the impressive Architectural Heritage (thankyou for your guiding help), the exquisitely bold, free, exciting (and inspiring) Natasha Clutterbuck, for all the growers and nurseries generous with their knowledge and beautiful plant displays, for our lovely, thought-provoking conversation The Woodland Trust,  for the revelation by Gaze Burvill that wood could be so silky smooth to touch, so contained in its comfortable curves and finished with such fine detailing.  And thank you The Real Cut Flower Garden for my Birch wood pot (vase).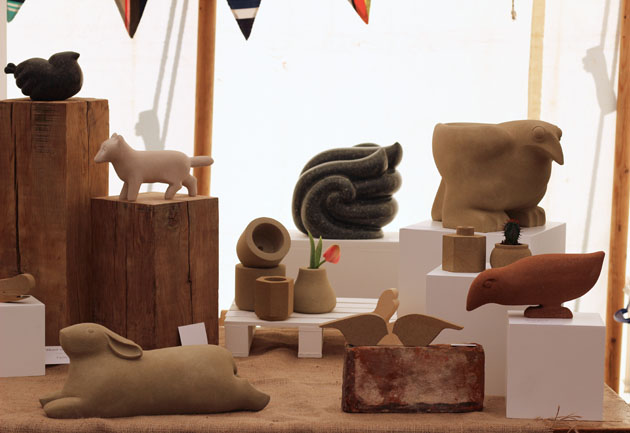 I'm very happy to say that one or two of my stone pieces found new homes in Cotswold gardens.