Wildlife Art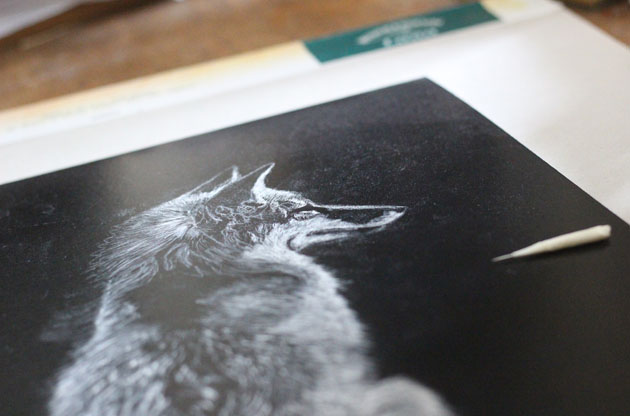 On Thursday this week the Society of Wildlife Artists annual exhibition The Natural Eye 2019 opens at the Mall Galleries – paintings, drawings, original prints and sculpture all inspired by the natural world.
It is always a thrill to go, and truly inspiring for me.  I'll tell you all about it after I've been, and let you know which were my favourite pieces, but in the meantime here's a sitting Fox scraperboard I've been working on.  A bit of a change from carving – though similar in many ways, still a process of scratching away, and almost as dusty!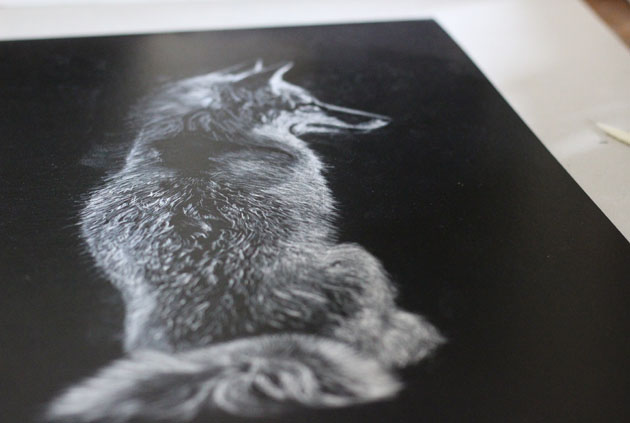 The SWLA – The Natural Eye exhibition, is open from Thursday 24th October to Sunday 3rd November 2019 10am to 5pm (closes at 1pm on final day).