William Tillyer's Haven
Yesterday afternoon I spent a little time at the Inspired by… Gallery visiting the exhibition Haven by William Tillyer.  The exhibition is part of the Art in Yorkshire Goes Contemporary 2013 project and also celebrates William's 75th Birthday.
He's not an artist I know, so I was really pleased to have the catalogue with an essay written by Peter Hicks.
This begins 'I have heard it said that William Tillyer's work yields up its secrets slowly; as does the man.   This does mean that the work and the man rarely fail to surprise'.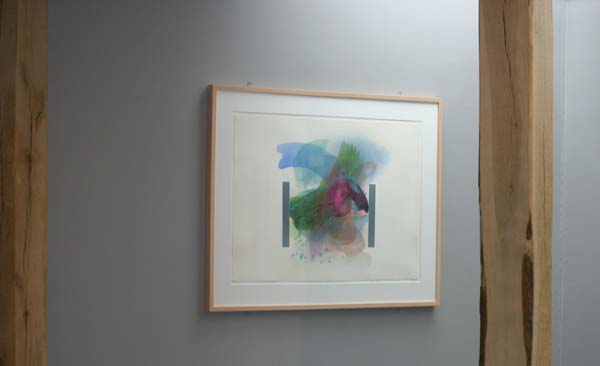 The gallery walls had been painted a grey colour, a change from the normal white, and this meant the actual paintings showed crisp and sharp, and my focus was entirely on the images.  It looked really well, and a lovely atmosphere to walk into.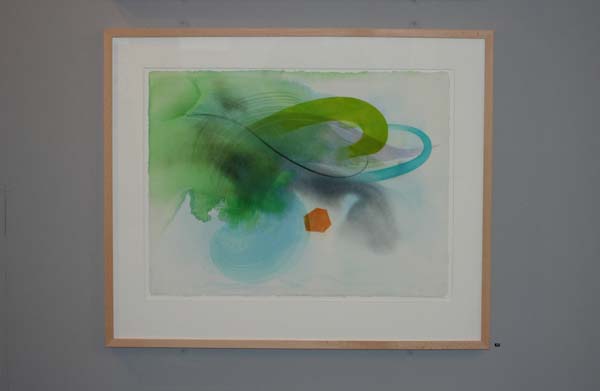 Some of the blending of watercolour and textures achieved were sublime, I found his paintings really needed space.  I loved being up close to see how the paint was layered and swept over the paper, and I imagined how he must have twisted and turned the brush in areas – I understand he actually also uses a piece of card to paint with – and in others allowed it to run free.  But I found too that I needed to stand back to take it all in.  I didn't find surprise as Peter suggested, but subtlety, finesse and beautiful use of colour – and the occasional bulge of a sculptural shape!