The wonderful tree bore tiny lambs
All day I've been popping my head out of the workshop to see that everything is okay, the plaintive bleating makes me concerned.  The sheep in the neighbouring field are lambing.  I saw twins born first thing.  As soon as they could stand they wobbled over to the trunk of the nearest tree and backed themselves tightly close to it and flopped down where they've spent the best part of the day, small and shivery.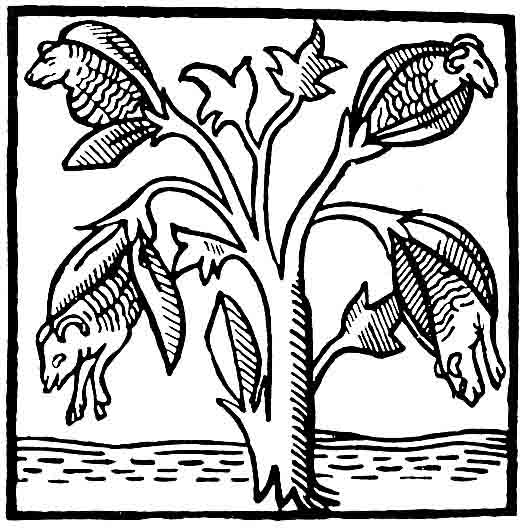 It made me think of John Mandeville's drawing –  writing in 1350 he informs us
"There grew there, in India,  a wonderful tree which bore tiny lambs on the endes of its branches. These branches were so pliable that they bent down to allow the lambs to feed when they are hungrie".
It had been reported by Herodotus that there was a wild tree, producing wool.  During the late medieval period cotton was an imported fibre, and without any knowledge of how it was derived, other than it was a plant, the plant-borne sheep theory came to life.
The myth pops up in folklore worldwide. The Vegetable Lamb of Tartary is a legendary zoophyte of Central Asia.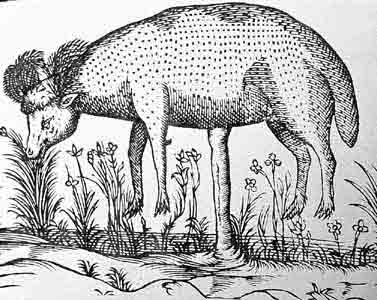 It doesn't seem a very sustainable idea, after the lamb had eaten all the available and reachable forage, it died, along with the whole plant.  I love the illustrations though.