Working on Bird likenesses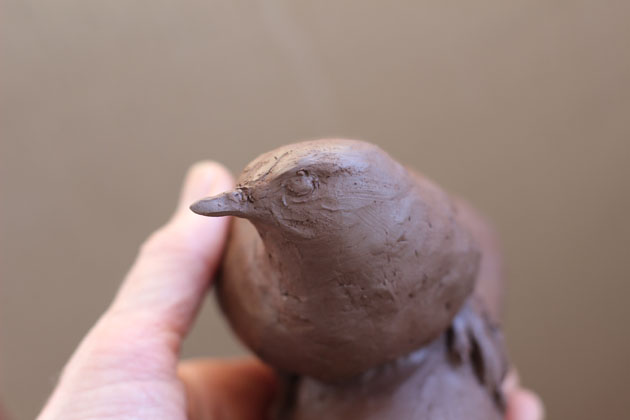 Watching birds gives me such pleasure and getting to recognise their calls and markings is an ongoing joy, as is getting to know their nature, typical behaviour and characteristics after identifying them.
When coming to work on a sculpture of a particular bird, knowing its nature and 'spirit' – or rather being able to invest my carving with it – is important.  Depending on the stone I'm working, the colours are likely not as the bird's markings and so it becomes acutely important to render a likeness, even an extra likeness.  Perhaps knowing what this is comes from watching birds a lot, perhaps it is intuitive, but to me it is about feeling, emotion, and character – is that 'soul'?
I'm talking about temperament, disposition – the essence of the bird.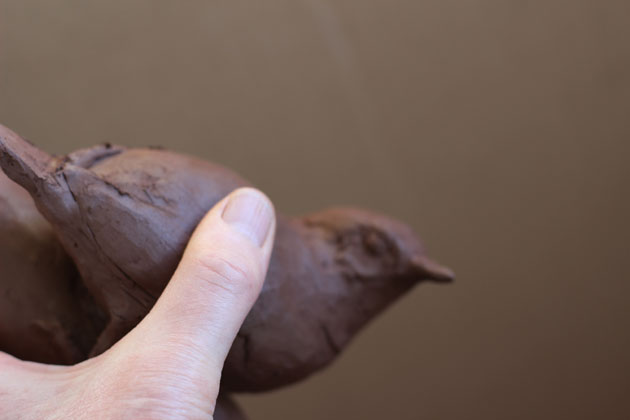 Just now I'm working on maquettes for a bird sculpture, hopefully these models will be helpful to the customer, who can get an idea of what the final sculpture will look like.  Certainly they are vital to me in working out ideas and in getting that likeness that I've been talking about.
It feels funny to be squidging clay, so different from working stone – I've left a lump on the radiator to dry out a bit, so I can carve into it rather than push, pull and squeeze (though that in itself is very enjoyable, my efforts are frustratingly inept).