In the workshop today – finishing touches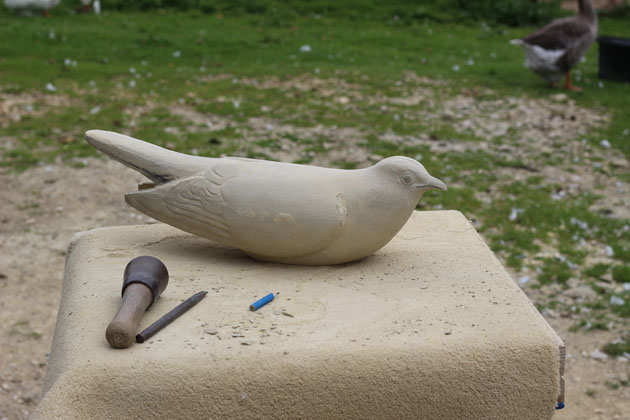 I've been putting finishing touches to my Cuckoo sculpture so it will be ready for the Wildlife Sculpture exhibition at RHS Garden Harlow Carr in Harrogate which I'm setting up tomorrow.
As can happen with carving, the likeness and look of a piece can change in an instant on removal of the smallest chip of stone.  This bird sculpture has morphed many times away from the intended, and it becomes ever-so precarious at this stage of nearly finished as there is so little stone available to make alterations.  At one point I wondered if I shouldn't change it to a Jay, or a Pigeon and now even it argues with me that it is a Seagull!
I'm determined to bring it back to Cuckoo – I've tried it out perched on my fence (to see if that will help!) as it will be sitting on a tall post at the exhibition.