In the workshop today – a Kingfisher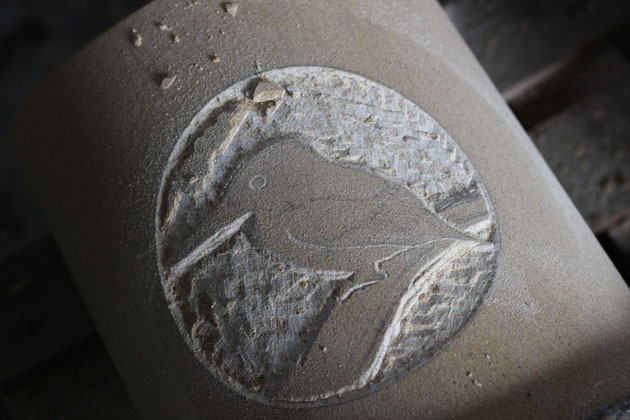 Carving a Kingfisher – Kingfisher in mind – azure and rufous, fast low flying over the water with short, sharp whistle sound.  Flashes of electric blue.
I'm working on a series of wildlife images carved within a circular border, in a similar way to my mouse and owl.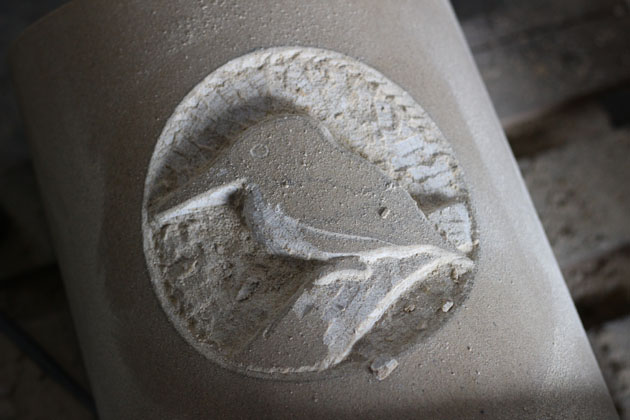 This is the start of the Kingfisher – somehow his expression says how pleased he is to be in the little circular niche – I'm trying to get that this is his favourite branch to sit on to survey the water before diving and it is where he will return to to swallow down, head first, his catch.
More hollowing and careful detailing to do – but he's coming along.