In the Workshop today – lettercutting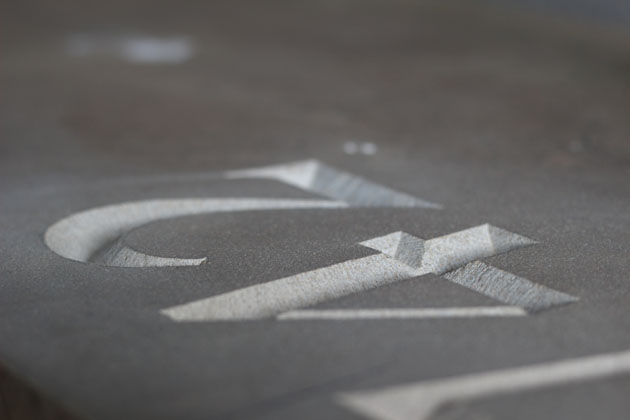 It is fascinating delving into the history of a property, discovering a building's past.  It can come from a simple find in the loft, or behind a wall covering, tucked under a skirting or floorboard, which sparks further investigation or come from dedicated research into the construction and architectural history.
I've been working on a lovely project where my customers bought a property needing lots of work, and many stories have unfolded whilst the renovations and building work have been progressing.
They chose to have a hand carved stone to mark the house name, a huge slab from a local quarry, which will be built into a gable end.   The stone also includes a date –  typically this would be the date of the restoration – but they decided to recognise the year the old house was originally built.