In the Workshop today – making a film!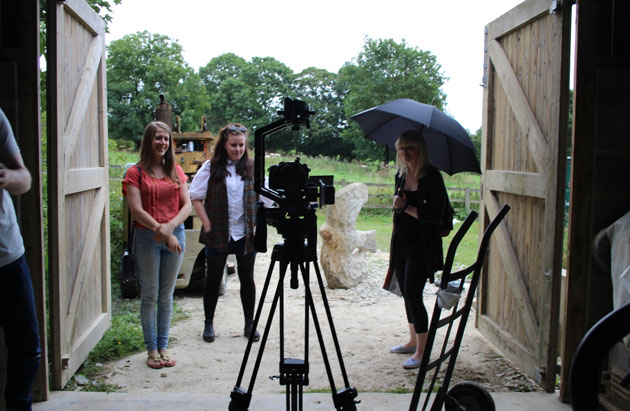 It has been very exciting here, having One&Other Creative at the workshop filming.  They're making a series of films of artists who are exhibiting at The Art Market YORK at the beginning of October.  The short videos will show artists' workplaces, how their work is made and give a little insight and background – a bit of a glance 'behind the scenes'.
Thankyou to the very professional team at One&Other Creative for making it such an enjoyable experience and to Emily Stubbs from The Art Market for your help – it was lovely having you all here.
As soon as editing (there may be quite a lot to do!) is done, and the film makers have finished creating, I'll show you the results!  All the videos will be available in the run-up to the exhibition and I'm sure will whet  your appetite for the event.
PS:  As a special thankyou to all my blog readers I have a few guest tickets to the exhibition available (first come) – all you have to do is follow the link and register – look forward to seeing you there!
(tickets now taken!)