In the Workshop today – otter carving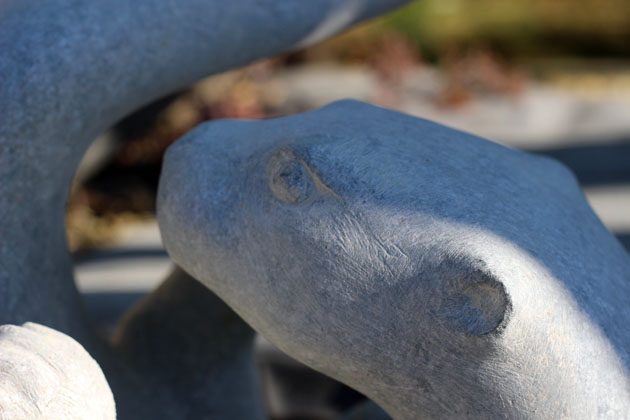 The stone is warm from the heat of the sun and I'm trying to keep a clear head as I work the details of my otter sculpture.  This refining and making of small alterations at this stage of carving can have an enormous impact.  The chisel, with the smallest cut, may change the character, expression and nature of the piece.
It's intense.  The heat, the engrossment.
I'm attentive and we move – in the cooler, calmer shade, instinct guides.  Slowly the curves and shapes come into line and I catch a glimpse of otter essence.