In the Workshop today – all about Sandstone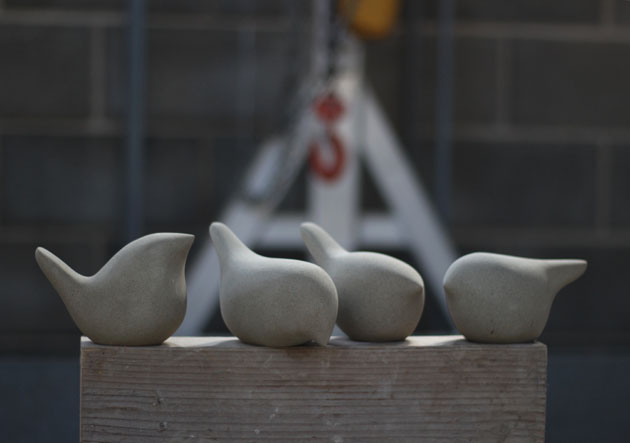 Birdlets carved in Sandstone – a row of birds going about their business, being busy, conversing, doing bird things.  I do love carving this stone, it somehow helps me get the expression in my sculpture that is me, that is about my experience of wildlife.
My view is that there is nothing at all better than Yorkshire sandstone, the range of textures, riveting markings and earthy colour – it is captivating and extremely beautiful.
Birdlets are in a fine-grained sandstone, smooth and flowing – but it comes in gritty, textured and rugged too.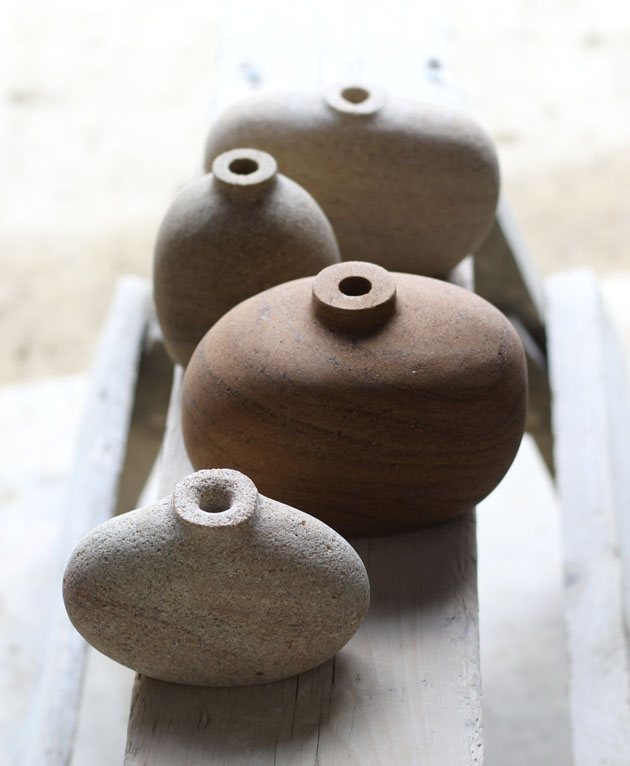 Merging clean lines and natural pebble shapes, with this gravelly, high quality stone from Yorkshire, I've created these original vases with a quiet, contemporary feel.  Every vase is hand made from a single piece of solid natural stone, each showcasing a glory of rustic tints and shades.