The Year in Books – June 2015
My May read H is for Hawk by Helen Macdonald over-ran until now.  I'm not sure why, but I made slow progress with it – and I did get lost and found it confusing at times and wonder about the ending.  Why couldn't she keep the bird whilst in moult?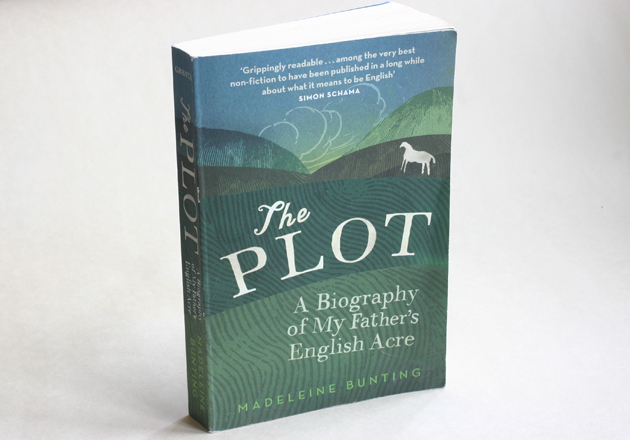 So, for what remains of June – my book is The Plot – A Biography of My Father's English Acre – by Madeleine Bunting.  Keen to understand her complex father and the plot of land he loved, Madeleine Bunting makes an extraordinary journey deep into the history of Yorkshire and of England itself. From medieval ruins to ancient droving paths, through to the tiny stone chapel her father built himself.  Bunting reveals what a contested, layered place England is, and explores what belonging might mean to any one of us.
Last year I visited the chapel, which is only a few miles from me, and saw the sculpture carved, both in wood and stone by her father John Bunting and I've had the book since then.  It will be fascinating to understand a bit more about the man and his background and why he loved this area so much.
The Year in Books is an ongoing project started by Circle of Pine Trees which is open to everyone.  The aim of the project is to read (at least) a book a month during 2015. You can join in at any time, full details here.
#theyearinbooks