Yorkshire Wildlife Trust at Appleton Mill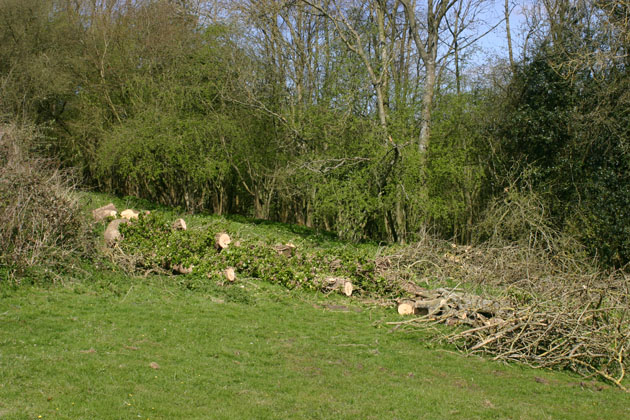 This is the sight that met us when we arrived at Appleton Mill Farm – a felled Ash tree.  It had been taken down as it was old,  in places rotten, leaning into the road and in danger of falling.  I had seen earlier in the month that the Yorkshire Wildlife Trust volunteer group were meeting here for a day of conservation work.  Appleton-le-Moors is the village next to me, and Appleton Mill Farm within walking distance, so it was a session I didn't want to miss.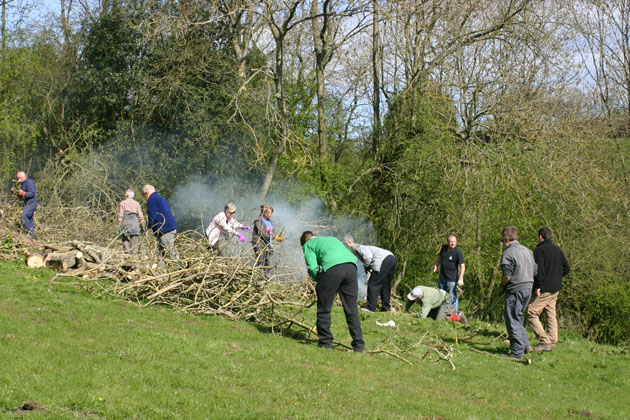 Appleton Mill Farm is managed for wildlife by the Yorkshire Wildlife Trust and they have a base at Appleton Mill at the same site.  Our work formed part of their hedgerow restoration plan.
Hedgerow restoration helps Yorkshire Wildlife Trust fulfill commitments made under stewardship schemes administered by Natural England for landscape enhancement and conservation.  Restored healthy hedgerows are wonderful as wildlife havens and bird nesting sites as well as being connecting passages for mammals and invertebrates to move around.  These areas also host a greater variety of plants, and offer conditions where they can thrive,  and in turn the plants may well provide nectar and pollen for butterflies and other insects.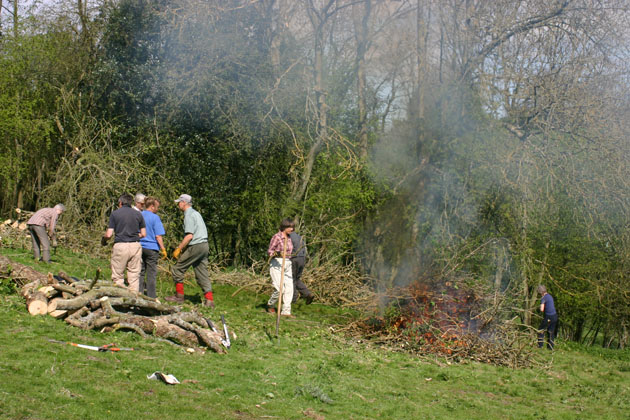 To begin with it seemed rather contra to me, felling and clearing timber that might be useful for beetles and all kinds of insects, and lighting a polluting bonfire, but I was encouraged to see the larger picture and assured that it was making a positive difference.  In any event, with so many hands at work the huge pile was very soon cleared.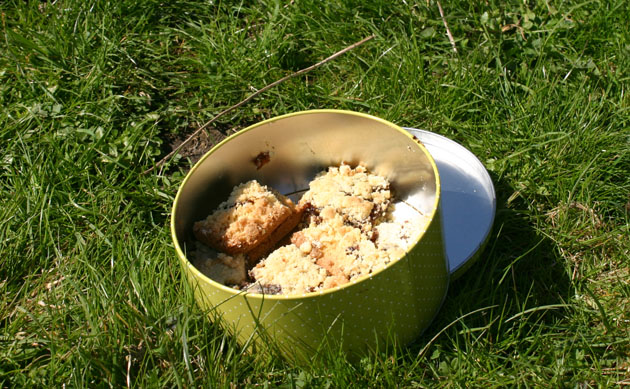 The group were extremely welcoming and at break time we discussed all sorts of work they had done previously over the most heavenly crumbly cake.  And then we were back to work.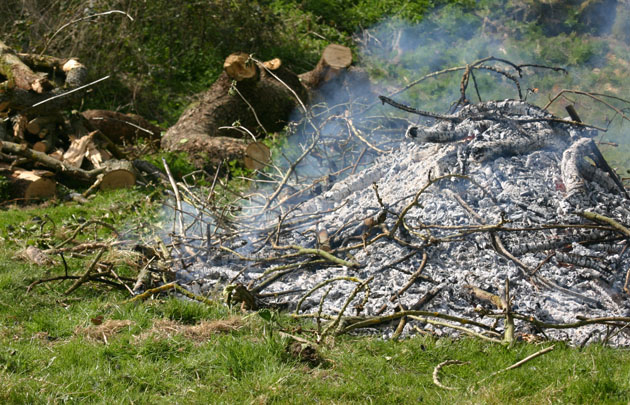 The larger logs were neatly stacked and left for making into firewood.  The fields at Appleton Mill Farm are grazed by Beef Shorthorn cattle and planted with wildflowers.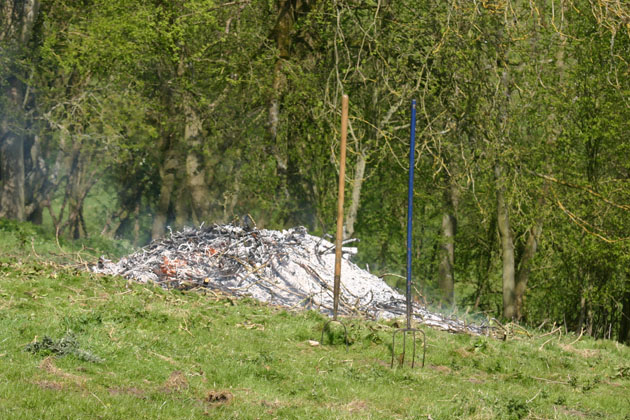 On the walk back I as aware of woodsmoke lingering and fields full of insects.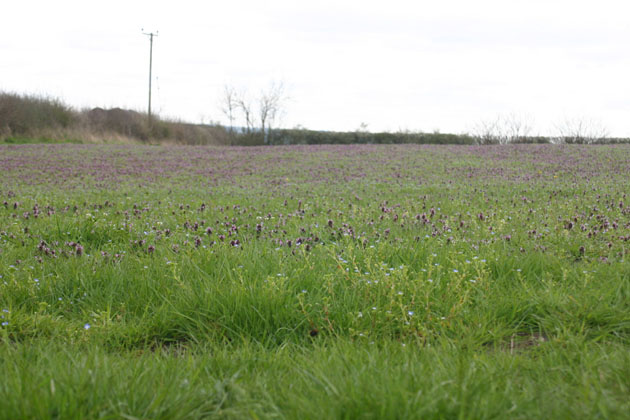 Looking forward to my next session.