Bamboo Bird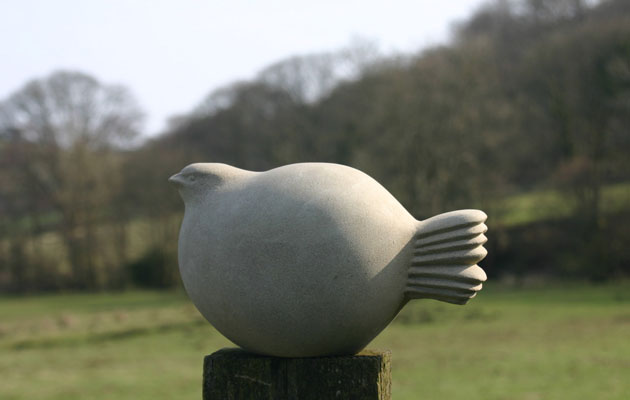 During my struggle with Partridge I took time away from my carving to learn a bit more about the bird, its feeding, habitat, biology and history, thinking that this might help with the likeness.
I came across the Kojukei (a name given from the sound the bird makes) – Bambusicola thoracica, Chinese Bamboo Partridge and Bambusicola Fytchii, Mountain Bamboo Partridge.  They live in bamboo forests, foraging in the bamboo groves for seeds, shoots, leaves and insects.
What a captivating little bird – when pairing up in the breeding season the male and female birds sing duets – the male starting by calling and the female making reply, and this continues – presumably until they've achieved full matrimony.
Breeding occurs between March and September.  A simple scrape in the ground is made, then lined with grass.  The female incubates the eggs, meanwhile the male stays close to the nest and feeds the female, and once hatched, the chicks.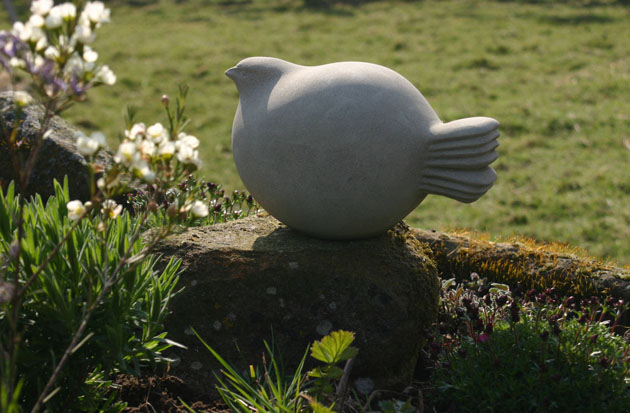 For some reason I was rather taken with this bamboo eating bird and immediately saw it in stone.  So here is Bamboo Bird. When I imagined the sculpture, it was a pair of birds, so this one will have a partner – I'm working on it now.