Calm after the storm
We seem to have got away with it quite lightly here – though the tin roofs of the workshop were well rattled!  Happily they stayed in place.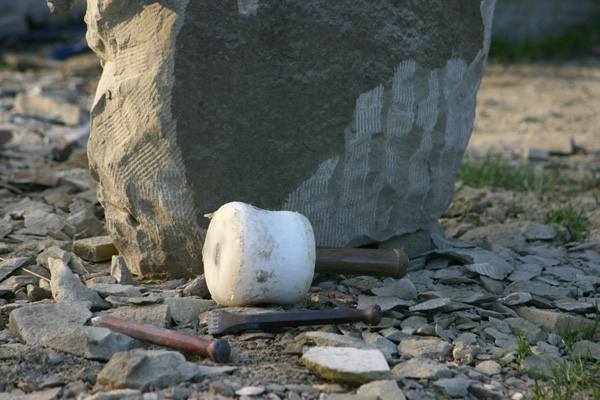 Today by comparison is beautiful and I'm working outside on a piece I started some months ago – commissions, orders and my exhibition meant I had to lay it aside, but now I've come back to it.   I'm wanting to get as much bulk off before bringing it indoors for the detailing and finishing.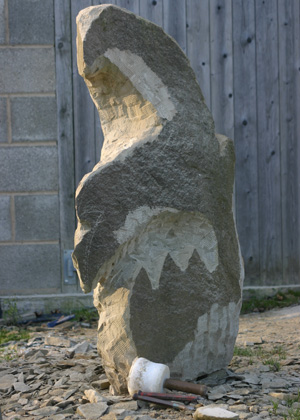 While I'm roughing out the shape, I can keep warm from all the activity, but when it comes to carving the more delicate bits, it is kinder to the finger ends to be out of the icy wind.  Besides, it makes it lighter to move too.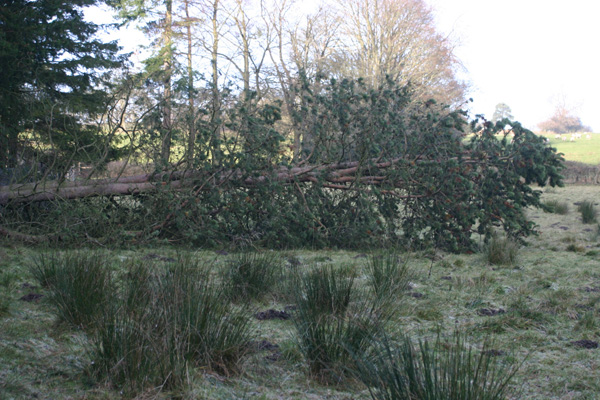 A tree came down in the next field, I think it is a Scots Pine – the sheep have already made little paths around the prostrate trunk and branches, which they're using as scratching posts.