Dry Stone Wall Maze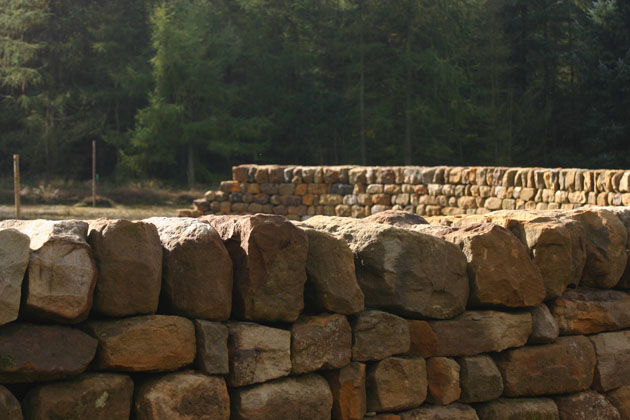 The Dry Stone Wall Maze will be situated at the heart of Dalby Forest. The four outer most walls of the maze will measure eighty metres in length each and the walls will stand six feet two inches high.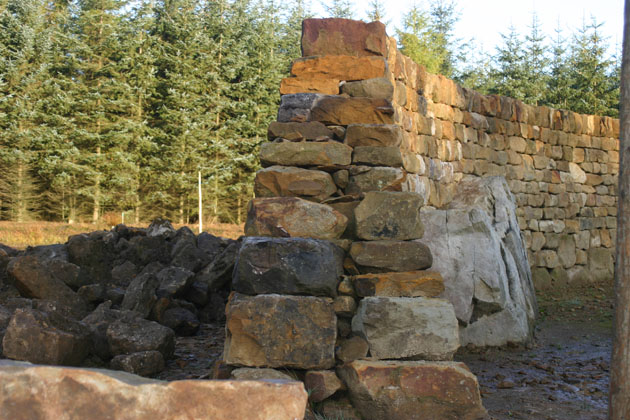 Visitors will follow a short path through the forest to the maze. The entrance into the maze will be flanked by two enormous ten feet tall standing stones. The maze has been aligned with the sunrise on the Summer Solstice, and from its centre the sun can be seen rising between these two standing stones.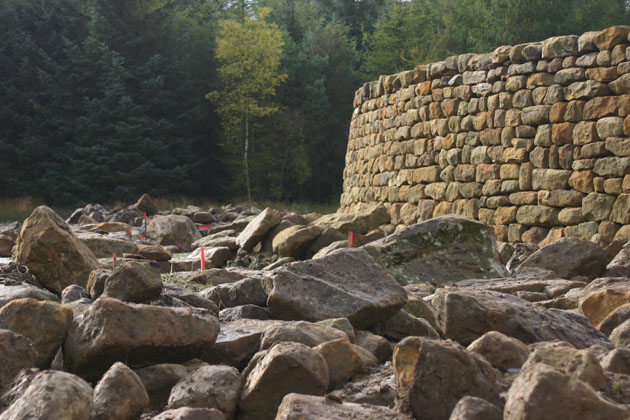 It is a mighty project and the brain-child of Mark Ellis who is building the maze (occasionally with a couple of helpers).  Mark is a specialist dry stone waller who started his business in 1994 from his Farndale base in the heart of the beautiful North York Moors. Over the years, along with rebuilding traditional dry stone walls, Mark has also been commissioned by his clients to design and build bespoke stone wall garden landscapes.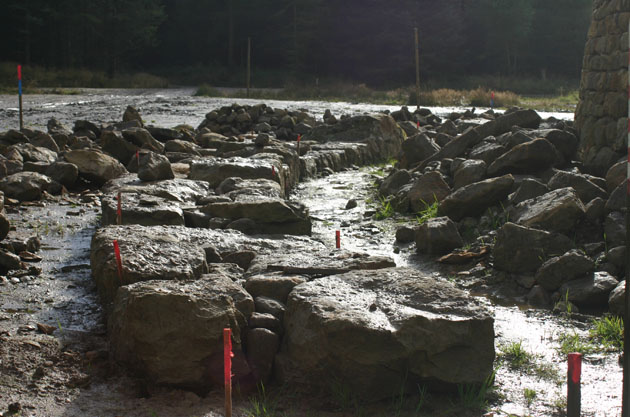 Last year I was delighted to be asked if I would like to work with the Dry Stone Wall Maze team on ideas they had for promoting the venture and raising much needed funds.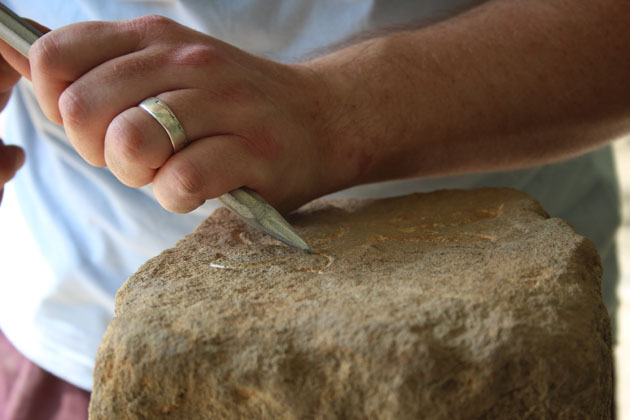 The Forestry Commission, Friends of Dalby Forest and Mark planned to run a 'Buy a Stone' scheme and run workshops where you could carve your own stone that would be built into the maze wall.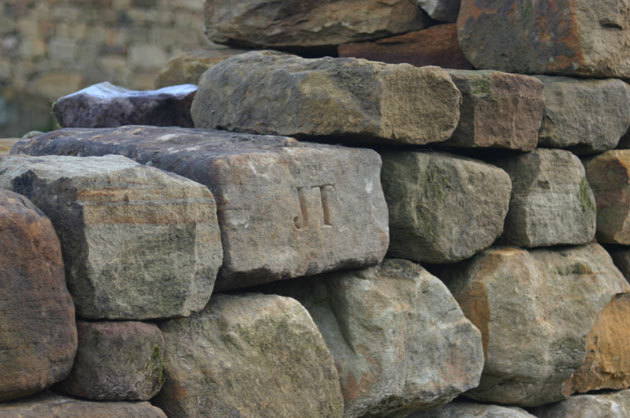 My part is to carve stones (you can Buy a Stone here) with lettering and to run the workshops.  The lettercutting workshops are held at the maze itself, we're running one a month, so I regularly get to see the maze and the progress Mark is making.  It is a brilliant venue for the workshops, Dalby Forest backdrop, and stone all around in huge circular maze walls.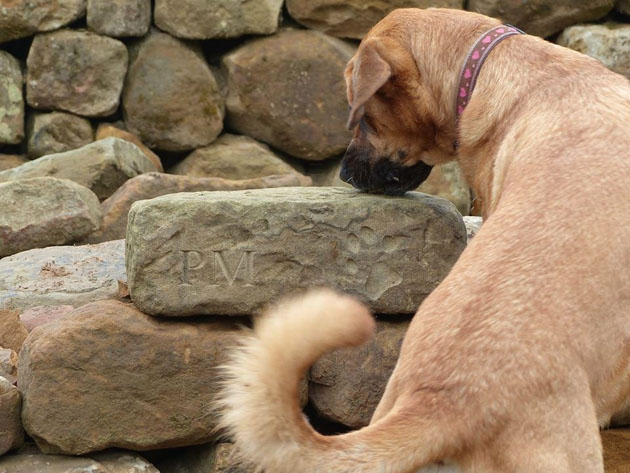 One customer who bought a family stone, also bought one for a special family member, who came to see her stone as it was being put into the maze wall.  It was a lovely moment!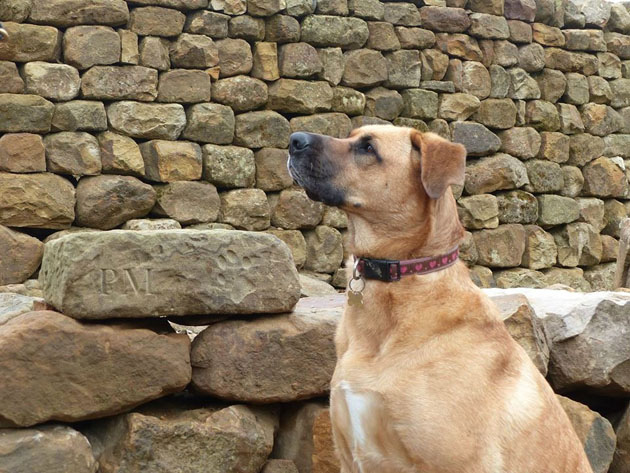 The next workshops are on Sunday, July 10th, 2016 – we run one in the morning and one in the afternoon.
It is great to think that when the maze is complete people will come to find their stone (and hopefully not get too lost!), and even their children will visit, and grandchildren and ….. it is likely the maze will still be standing many hundreds of years from now.