Elementum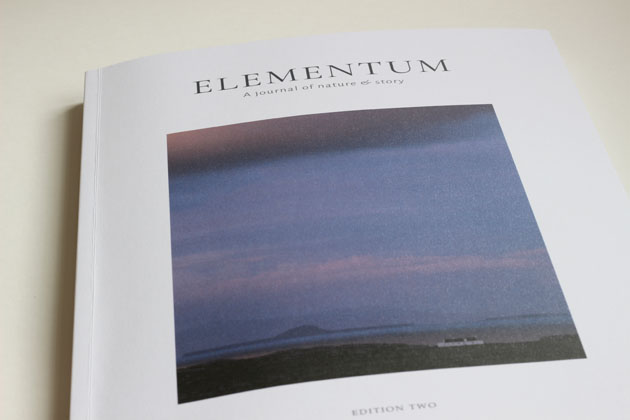 It was an unexpected find – I'd followed a link from a beautiful Barn Owl illustration by Rebecca Clark and found myself introduced to Elementum.  The name intrigued, Elementum – A journal of nature & story. 
At the time I was much too interested in Rebecca's beautiful work, but later went back to look at the journal in more detail.   I saw 'the art of observing an owl' as a content listing for Edition Two, and if I needed further convincing to purchase a copy, this was it.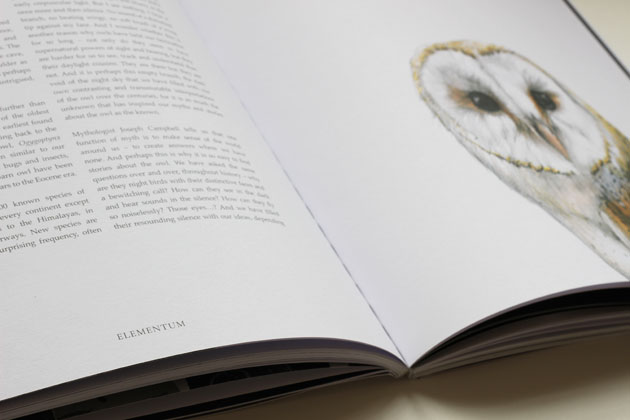 I'm hungry for anything which may enlighten regarding the watching of Barn Owls.  I know mine don't like to be seen at all, they leave their 'evidence' all the time, but they go to clever and great lengths to avoid me catching sight of them.  I eagerly awaited my copy.
The look and feel of the journal elicited a certain bookish reverence, and I put it aside before opening, as a special treat for later when I was out of work clothes, with washed hands, when there was quiet, time to concentrate and in my favourite reading place.
It couldn't have started better, I loved In the eye of the Hag Stone – under the spell of flint on the Sussex coast by Alex Woodcock, with wondrous stony illustrations by Lucy Grant.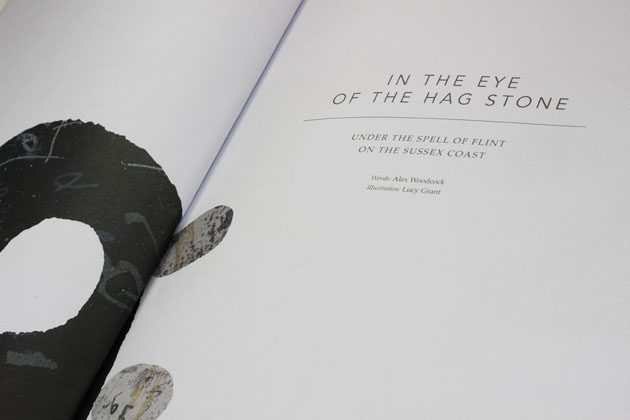 I perhaps misunderstood the watching owls bit, but it was made up for by the uplifting,  moving and joyous writing by Miriam Darlington – I know her a little from reading Otter Country and again she delighted. I can't wait for May this year, when her new book Owl Sense will be published.
Her writing here in the Elementum journal – Sight and Super-sense – the art of observing an owl (which refers more to her way of looking at the bird in a way to enable drawing it, that intense way of looking) highlights, among other things, the specially adapted hearing capacity of the Barn Owl.  While watching my owls, while anticipating and hoping for their appearance, I've thought about these exaggerated mechanisms, and wondered if they knew I was there – could they hear my breathing, my swallowing, my blinking eyelids, the sound of blood in my arteries.   In the darkness of so much waiting and wanting to see, I'm acutely aware of how noisy I am, and how quiet the owl, giving nothing away to my rudimentary ears.
In eagerness to get to the next writing I press open the turned page too vigorously and have creased the spine, am cross with myself, and apologise to my less pristine treasure.  Elementum doesn't mind and continues giving beauteously.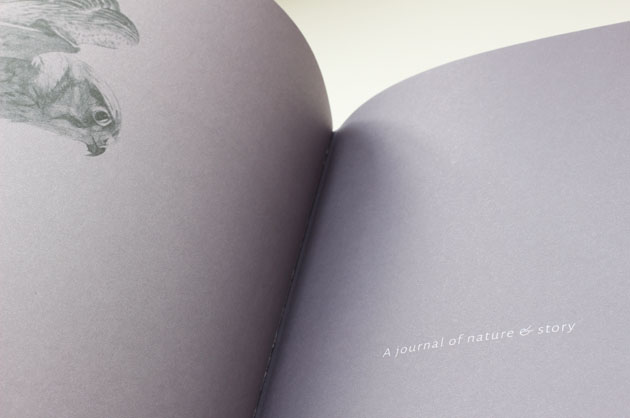 For further details and subscription information – Elementum – a journal of new writing and visual arts that explores our connection to the natural world.