Elementum Journal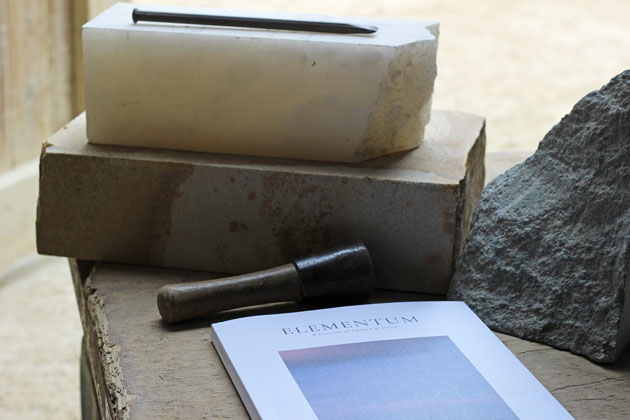 In the workshop – shaping and sculpting words for Elementum.
Elementum is a beautiful and special journal of nature and story.   You'll remember my discovering it recently here.  The founder and editor Jay Armstrong invited me to write a short piece for the journal's online Nature Journals.
What a wholeheartedly joyous experience, working with Jay to corall my thoughts into something readable – I feel honoured to be featured in the delightfully titled Reflections and Observations section.
When I got an email from Jay to say that the piece 'In Conversation with Stone – The Ancient art of the Carver' was online, and I clicked through to look at it (to see myself in print – so to speak!), I have to say that my heart did quicken and I'm still in a rather excited state.
Here it is – In Conversation with Stone
If you like the calm, and connect with the beautiful images and written words of the Elementum website, you will  absolutely love the Publication  Elementum – a Journal of Nature & Story – which you can order from their shop.