Erica shaped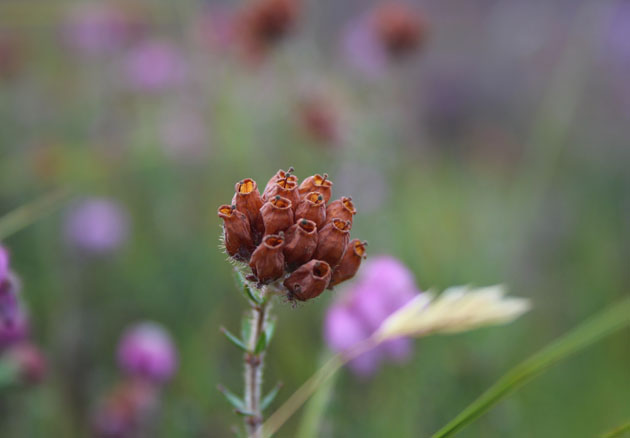 When I was on the moor the other day I saw some of the patches of Bell Heather were showing some autumn colouring.  This common heathland plant Erica cinerea (cinerea meaning ash coloured) at the height of flowering is bright pink/purple – cultivars of it are known as 'Pink Ice' and 'Velvet Night'.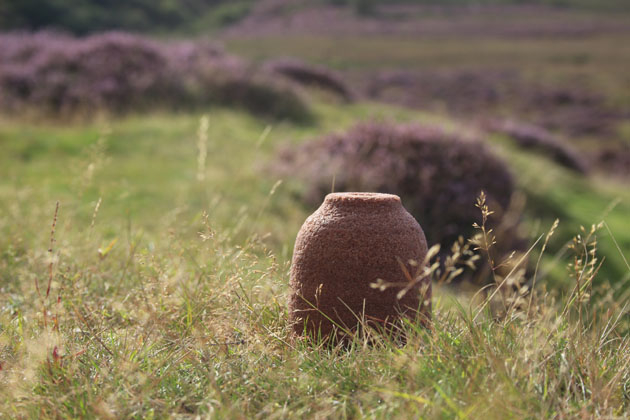 They're such beautiful little flower heads and I thought they looked just like little pots all lined up, perfect little vase shapes.  By contrast to the soft petals of the Bell Heather, the stone I worked my Erica vase in, is course textured and rugged.  The gritty surface so characteristic of the moorland setting.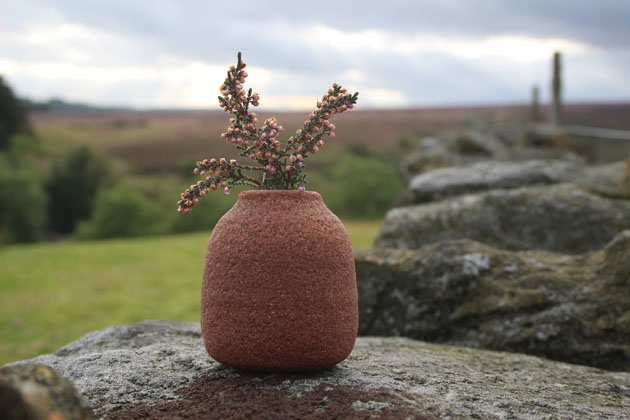 The colour elements of the sandstone are a good match too – 'red earth', or perhaps 'September umber'.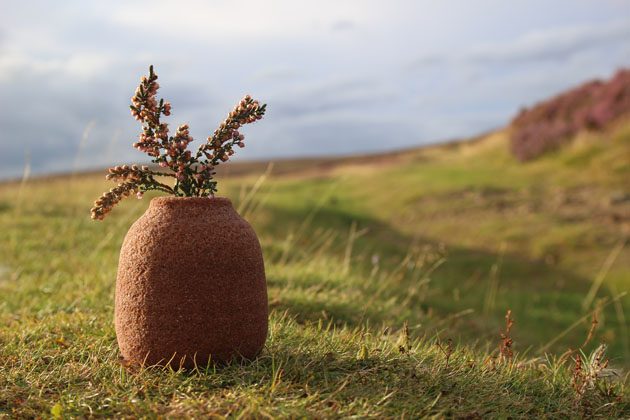 You can see more stone vases here, and here.