Hedgerow Birds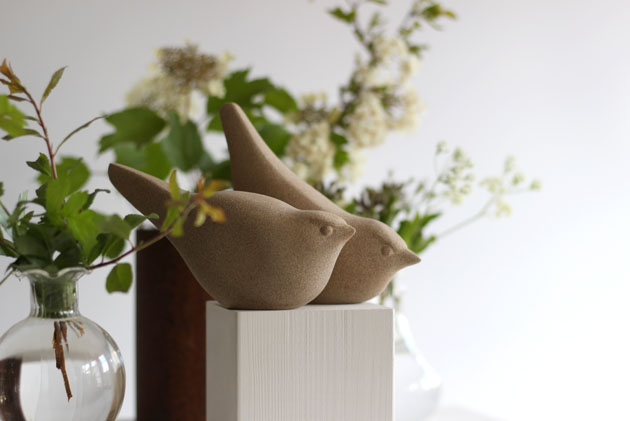 The hedgerow is filled with sounds of newly hatched birds, and busy with parent birds flittering to-and-fro, in and out, to feed hungry mouths.  As I pass birds scatter – the wingbeats of Yellowhammers, Chaffinch, Dunnock, Sparrow.  A Wren perches at the top, and keeps singing, then disappears too, into the interior of the hedge.  The song-sound now from within.
Everything is filling with green, hawthorn blossom is out and the honeysuckle almost ready to flower, the buds extending their lobes.
Such liveliness, hedgerow energy and urgency.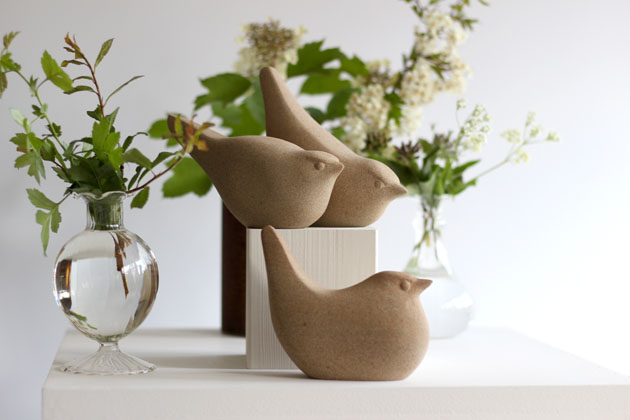 Hedgerow Birds carving in Yorkstone – each little sculpture an expression of the busy bird lives going on all around.  Seen fleetingly as a feathery dash, but mostly these wildlife miracles happening out of sight amongst the twists and twigs of Hawthorn, Blackthorn, Hazel, Bird Cherry and Elder.
Other Little Bird sculpture
Little Bird sculpture available – buy here