Hedgeside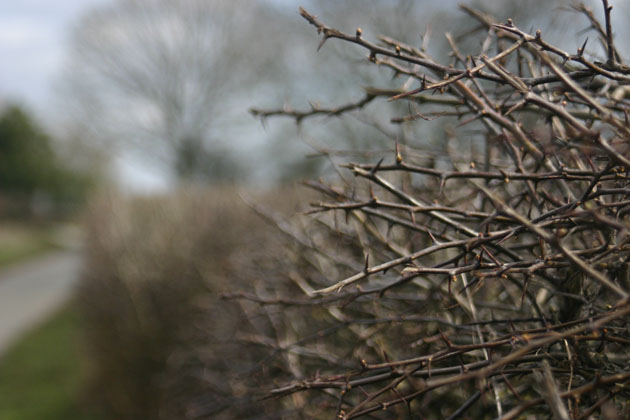 My hedgerow is just beginning to come to life with little buds and fresh green shoots starting to show.  I call it my hedge as it is the hedge which holds the gap where my gate hangs, marking the entrance to my workshop.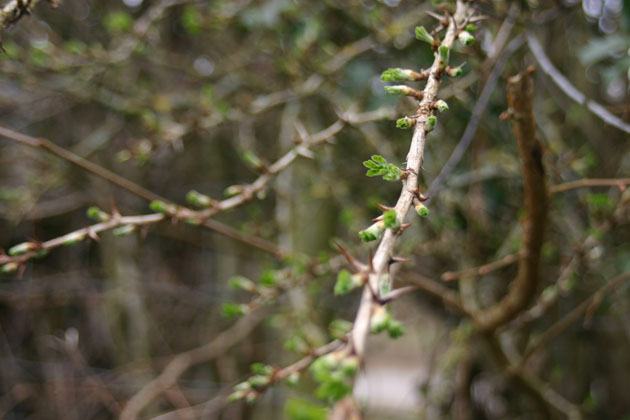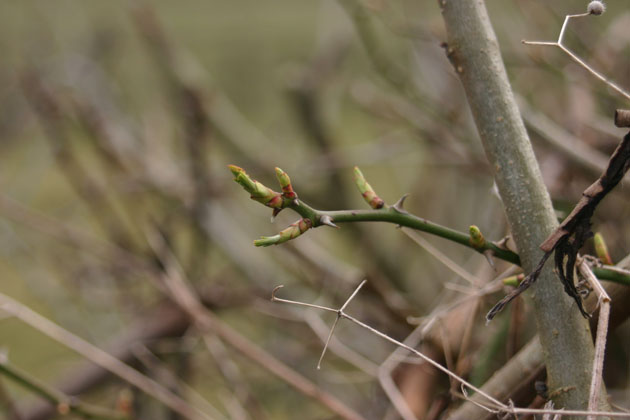 Those who have been to my Open Studio will recognise it, but to give a sense of the layout, my workshop consists of  a little row of old agricultural buildings which stand in a small section of field.  On the northern edge of this rectangle is my hedgerow and it separates me from the lane above.  The buildings are contained in a small area of grassland on the other three sides by a wooden stock fence (it also keeps the geese at home).  The oblong of sheds runs North/South, with their backs to the prevailing West wind.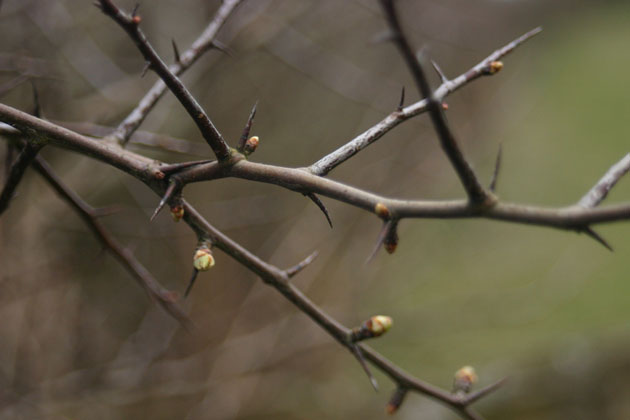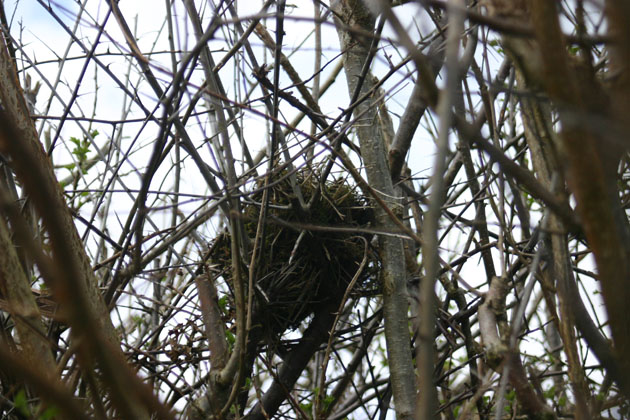 So, this hedge is part of my everyday.  I've got to know it quite well.  The first greening is from a wild gooseberry amongst the hawthorn, though there is a section of holly.  I can't discount the lichen colouring either, which glows gold some days, shows intense fresh lime  and also the softest, most mellow grey-green.  There is a rose, just showing shoots, which later in the year is fragrant with white flowers.  Pushing for space is a small hazel, whose slender twigs are a mass of wriggly catkins.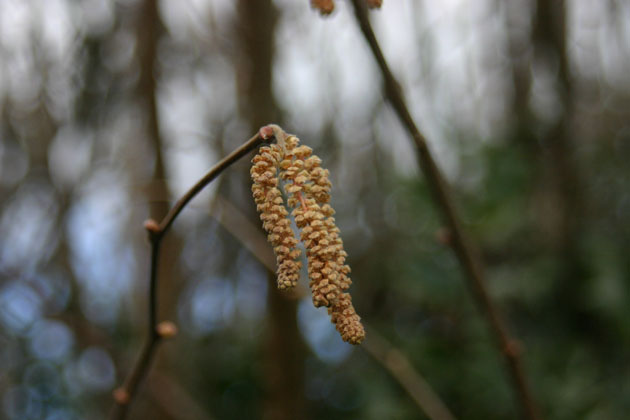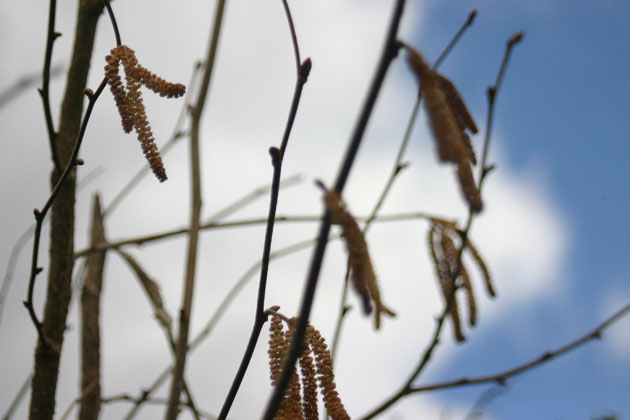 The hedge offers shelter, at its base the earth is dry and fine for burrowing, and  it supports all manner of wildlife as a food source.  Many of my sculptures have been inspired by birds or animals that have inhabited or scurried through this hedgerow.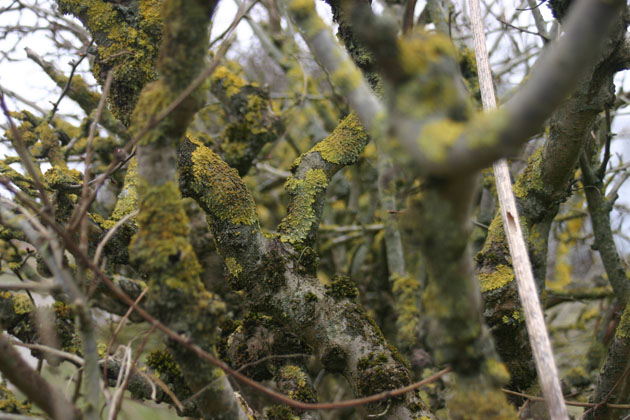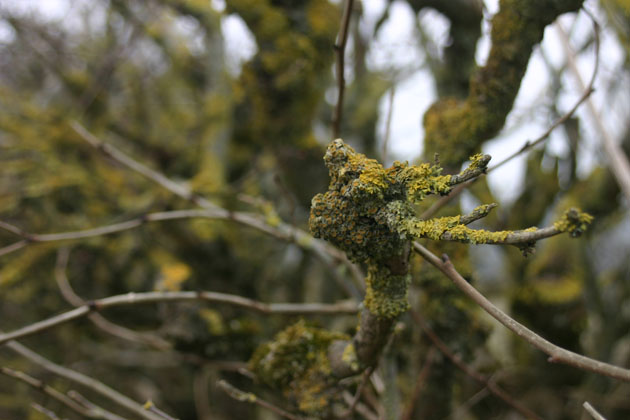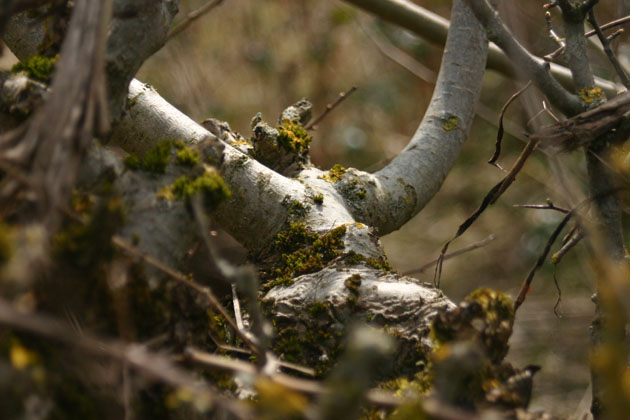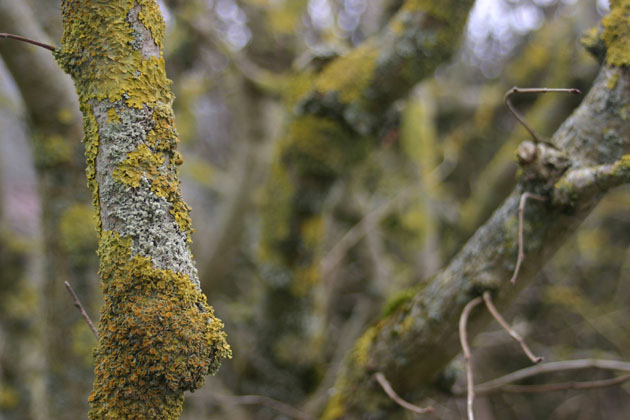 I've spent many hours sitting at its base, looking up into the interior, into the tangled heart of it, watching birds, insects – the light and dark of it, the wet and dry – I would gladly become an inhabitant. Surrounding where I sit, the sun has brought out the celendines, now lively with their bright yellow petals.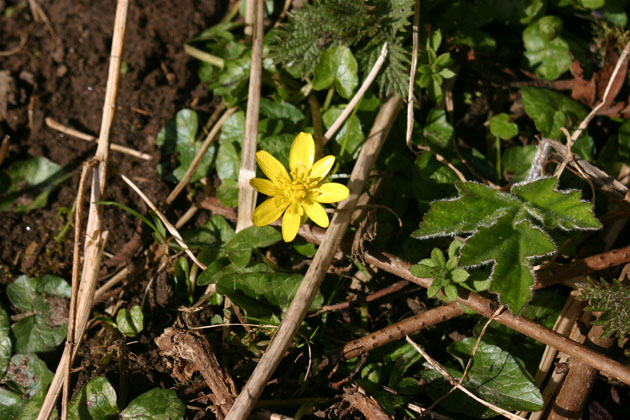 What a beautiful, bounteous boundary I have.