Hot off the press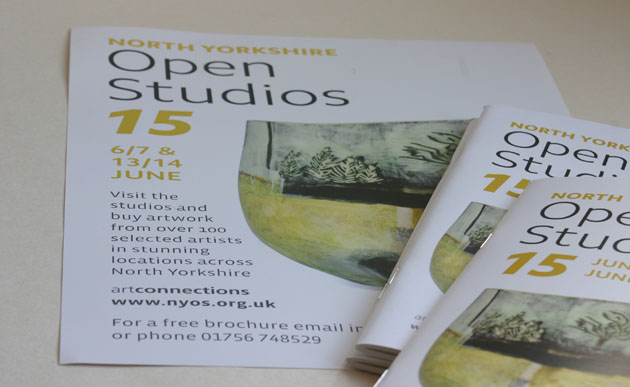 Just the other day I collected my posters and brochures for North Yorkshire Open Studios 2015.  This year it is designed with fresh spring colours and just perfect for this time of year.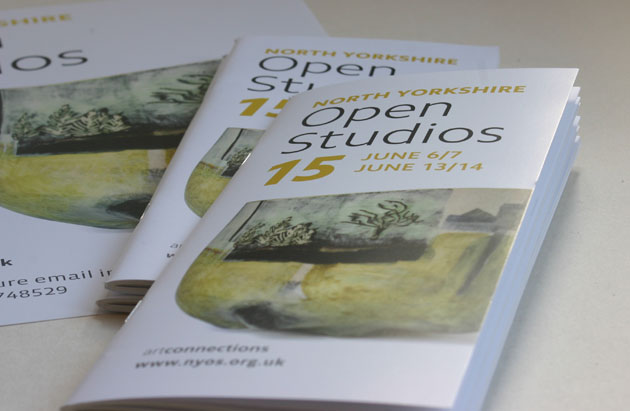 I've got posters to put up, signs to fix and brochures to send – I'm number 92 in the Moors and Coast section.  In the brochure (handy pocket size) there are maps showing the locations of everyone's studio.  There is quite a cluster of artists around me – I'll introduce you to them all in another post.  It is a beautifully put together little catalogue and I'm very pleased to be in it alongside so much extraordinary talent and creativity that we have in North Yorkshire.
If you would like a brochure just pop me a note and I'll send one out for you.
Yesterday I sat in the sunshine with my geese and we spent time  looking through – Clarice was especially interested and promised to keep the grass neat and tidy for visitors.