Lapwing Sculpture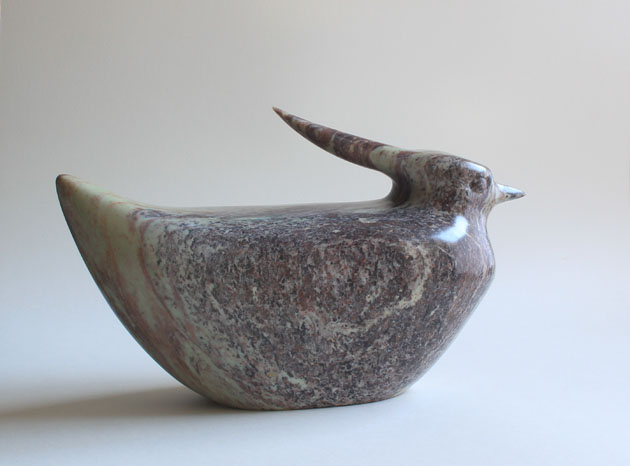 I didn't expect that this piece of Cobalt stone would become a Lapwing – I thought the colouring and patterning might suit something more abstract.  When thinking about sculpting a Lapwing I had imagined it in sandstone – then all of a sudden I saw this chunk of serpentine, not as a lump of stone, but as the bird, so I pulled it out of my stock pile and got busy.   One of the huge advantages of this stone is that it is very dense and fine grained, which has enabled the pointed beak and long crest (which I had worried about achieving in sandstone).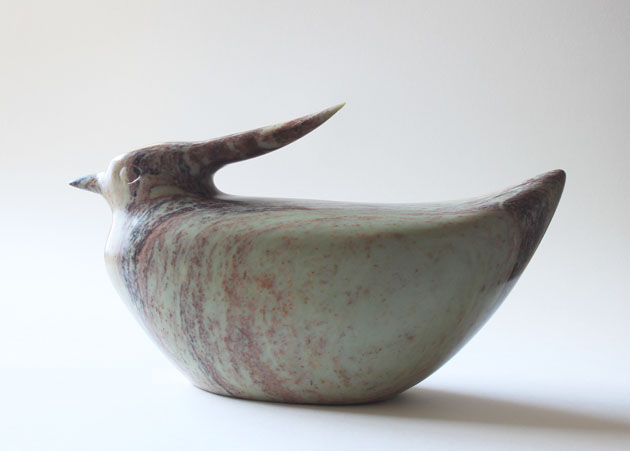 The stone is very different on each side, with the swirls of colour much darker on one flank than the other.  Cobalt is a fascinating stone from Zimbabwe and belongs to the geological family of Serpentine.  It is a sedimentary stone, having originally been laid down on a sandy sea floor and metamorphic, since subsequent exposure to intense heat and pressure over hundreds of millions of years has transformed it into hard stone.  (Cobalt, which presumably was present in the sediment when the stone formed, is a brittle, relatively rare hard metal, closely resembling iron and nickel in appearance).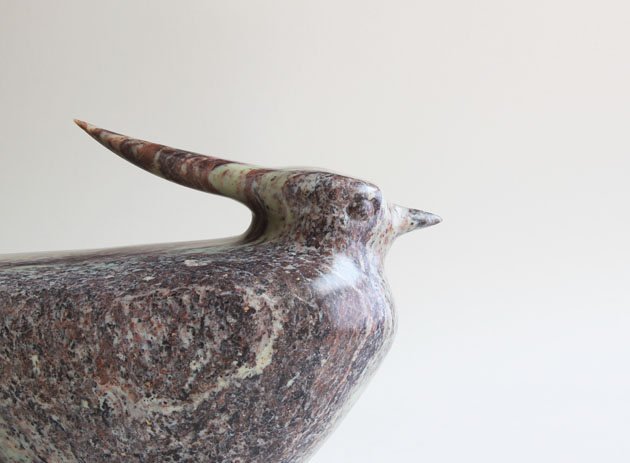 Lapwing carved in Cobalt Stone.