Out on Lastingham Knoll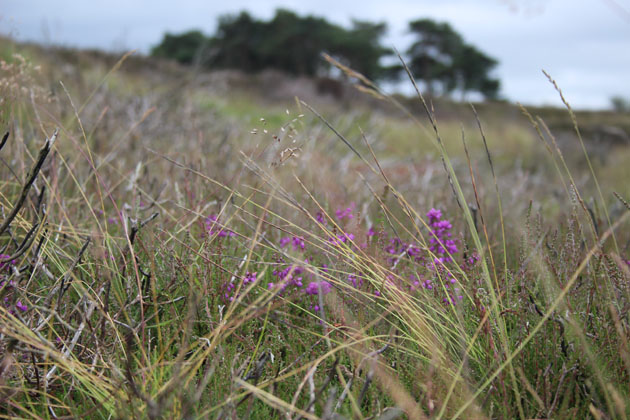 If I walk a few hundred yards of steep hill out of Lastingham village, I'm on the moor.  A track leads out along Lastingham Ridge with spectacular views over Spaunton Moor, all of which is part of the greater North York Moors.
I wanted to clear my head, and the air up here is really good – restorative and life affirming (whatever the weather!).  I also wanted to find some cotton grass – it is a bog plant which thrives on this moor, and has wonderful cotton-wool like heads which respond in billowing sideways whisps at the slightest heathland breeze.    Not long from now the heather will be fully out too – for now there are a few spots of electrifying pinkish, lavender, bluish type colour, and maybe there's a little grey in there too.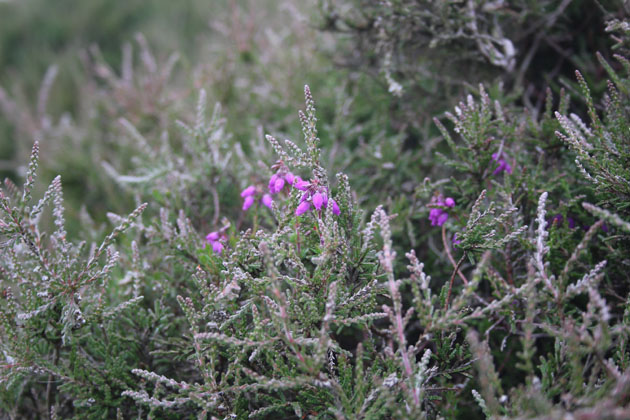 Standing on Lastingham Knoll (a knoll is another word for hillock or mound) I scanned for my grass – having seen a clump, I headed off.  When I got there, it wasn't grass at all, but heather stubble pretending to be cotton grass!
Happy and thoroughly rejuvinated anyway.