Letter Blocks in Stone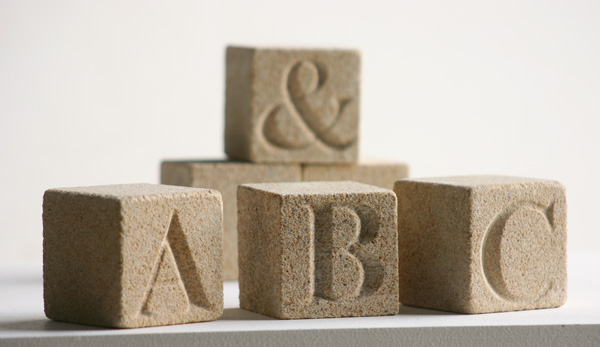 Alphabet blocks are traditionally a children's toy, and learning aid – and making these brought back early memories of pushing a little cart round the garden, full of wooden blocks with a letter painted brightly on each face.  I built with them, toppled them and made names in a row.
These stone ones are playful too – you can create any word you like, choose your initials, stack as ornaments or make a sign.
The letters are carved into the front face of each block, measuring 2″ square, of sandstone – so they can work outdoors too.
They are available to order in any letter, or combination and I have a few in stock which will be going into the shop shortly.  Anyone have a need for a Q.. ?  I have an X too, as I did the whole alphabet!