A life-size Dog Sculpture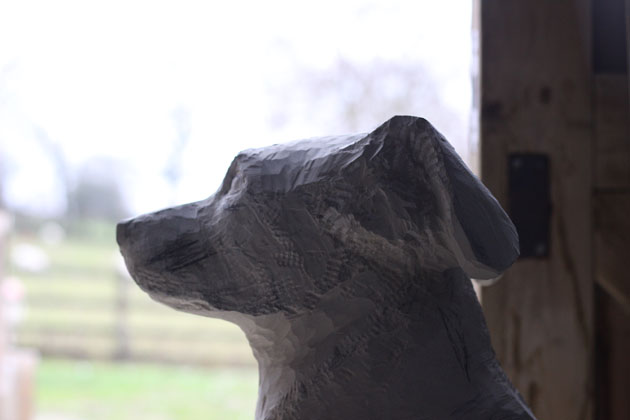 It isn't at all surprising that for many thousands of years artists have drawn, painted and sculpted dogs, our beautiful, loyal pets are loved so much and become an integral part of our lives.  It has been such a wonderful experience for me to carve various dog sculptures over the years and meeting the captivating canines who have been my subjects.
It has always been important to me to give the sculpture something of the special characteristics of the dog I'm carving.  It may be the alertness, playfulness, loyalty, the way the ears are pricked, the leaning affectionately, the watchful guarding, the large paws or curly tail.  Every dog has its very own character and nature.
Philly visited me at the workshop so that I could get to know her and her mannerisms a little before starting on the commissioned sculpture.  She has a very particular way of sitting, which she's done since being a tiny puppy, and it was this 'sitting' that would be the pose for the life-size carving.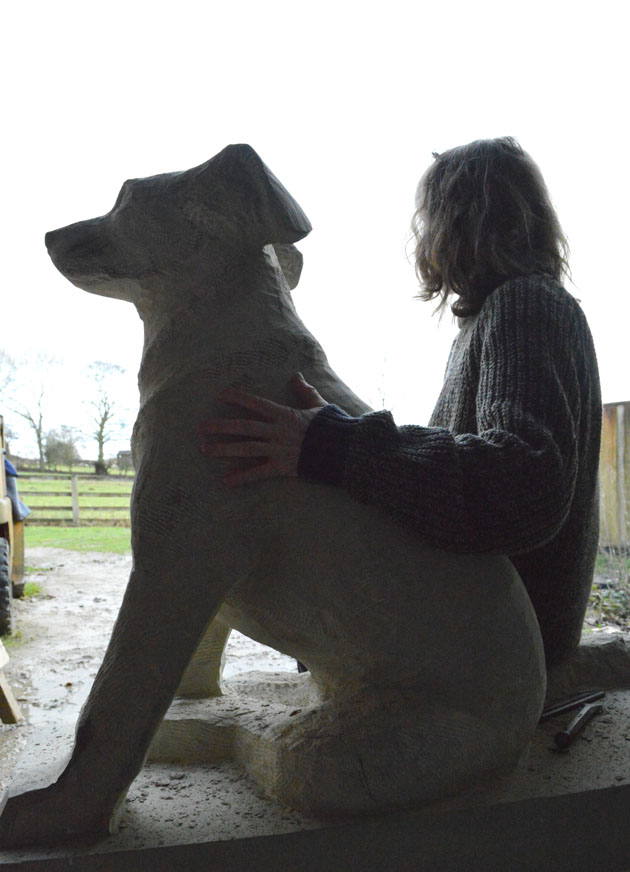 You can follow the carving progress of Philly – a Sitting Dog Sculpture, if you'd like to see the stages of making this piece.
If you are interested in commissioning a sculpture to capture your own dog's unique features in stone, do get in touch.