Love is in the (sea) air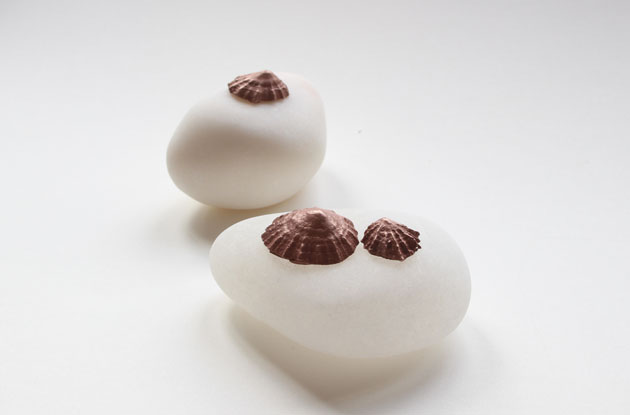 When I returned from the beach my mind was full of pebbles, rockpools, fossils and shells.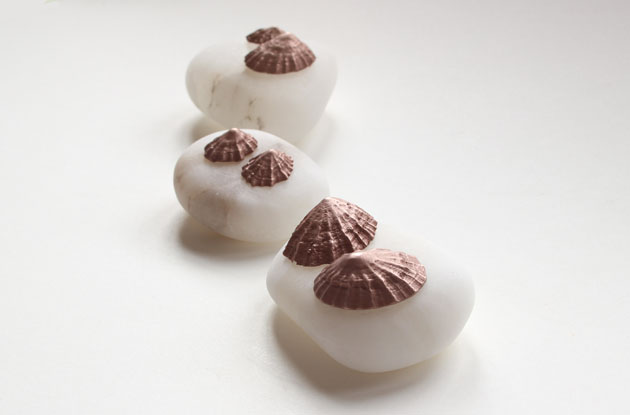 I was especially taken with the limpets, which dotted the rocks, some in clusters, others on their own, some tiny and some ancient, battered, worn and encrusted with barnacles.  Limpets return to the same spot on their chosen rock each tide, having spent time wandering the stone grazing.  They are hermaphrodites, beginning life male and then becoming female – colder winter temperatures trigger spawning. They're long-lived too – up to 20 years.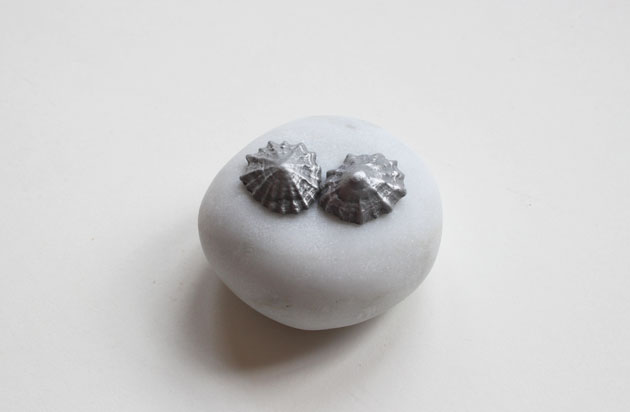 So, it could be in the tumultous stormy seas just now, they are acting out their own sort of Valentine's Day.  On this theme I've paired some limpets, on their very own pebbles to celebrate February 14th and the wonder that is limpet.  Loyal, holding fast, long lived – the perfect Valentine's Day love message.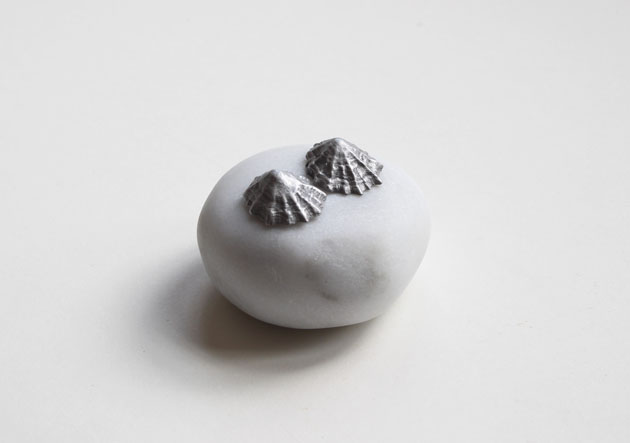 The pebbles I've made from alabaster and marble, which are chunks and saved off-cuts from sculpture previously carved.  The shells were cold-cast in copper and pewter and polished to a sheen.
It feels quite romantic to me!   Or perhaps this will warm the cockles of your heart!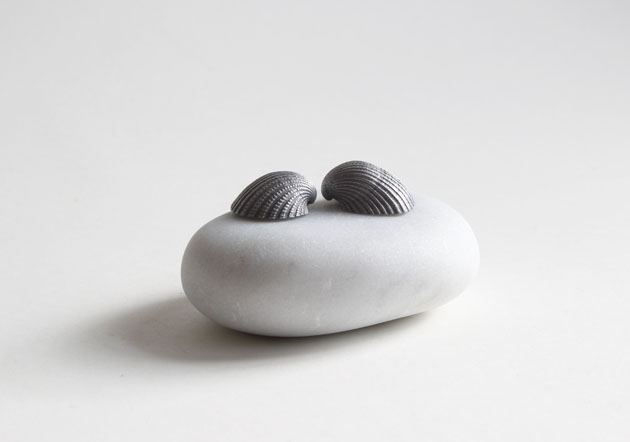 For the love of pebbles and shells or a Valentine's Day gift.