My Otter sculpture's fabulous garden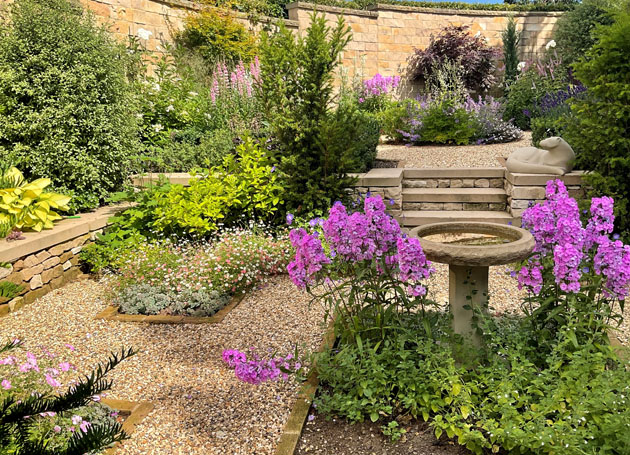 I've just received this stunning image from my customers, showing their Otter sculpture now in place.
Otter is beautifully positioned on a stone wall topped with sandstone slabs.  The wall incorporates steps leading upward to a central flower bed and planted borders following the arc of a protectively enclosing outer wall.
Otter's gentle curves and smooth lines compliment the symmetry of the garden's layout, the strong stone walls and gravel paths.  What a tranquil scene – seamlessly integrated by the soft, exquisite colour palette of shrubs and planting.
A perfect fit for Otter I think, who looks serenely settled already.
PS:  in the foreground you'll spot one of my Birdbaths – I love how the planting flanks the bowl, and is clambering around the base.