Nest Exhibition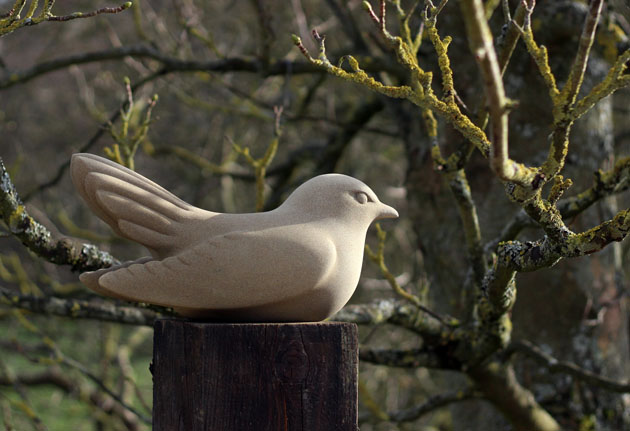 The Egg Maker – carved in Yorkstone
This bird sculpture is one of the pieces I'm showing at NEST an exhibition at Watermark Gallery which runs throughout April.
It is an exhibition all about birds, wonderful birds.  Seven artists are coming together for this group show with their own individual depictions, in print, paint and sculpture – the gallery will be full of flutter and feather, wing and song.
P R E V I E W   I N V I T A T I O N
The pieces I'm exhibiting are new carvings, so I'd love to introduce you to them personally at the preview evening on Thursday 7 April 2022  6- 8pm.  I do hope you can join us.
The Nest exhibition runs until 30 April