NGS Open Garden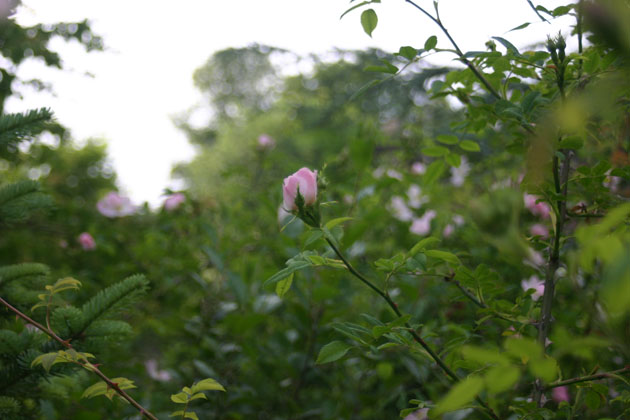 Looking out at the garden I see a bit of a wilderness – it is neglect  – untouched by my gardening hands for a while, yet it is busy doing its thing very happily without me.  A wild rose has self-seeded and is robustly scampering over everything so beautifully with pink delicate flowers that I'm smiling at the glory of the jungle-like thatch it has created above the pond.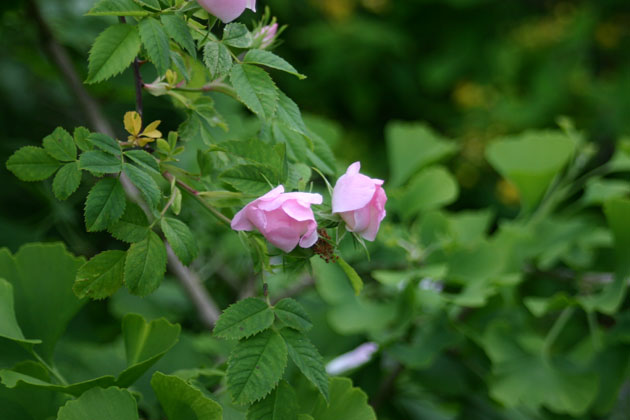 I'm reminded too of Oatmill Cottage garden, where a sublimely fragrant, pink climbing rose meanders around the branches of an old fruit tree, it is one of many splendours in the garden.  The bog garden is worth seeing too.  The garden is tended by Sue Morgan, who manages to achieve a glorious balance, allowing her planting naturalistic expression, but exercising a gently controlling and stylish hand, to keep it looking loved and full of personality.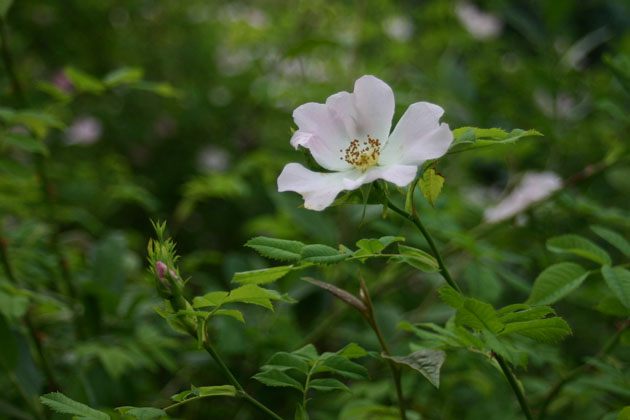 Oatmill Cottage garden is open on Sunday 19 July (11am – 4.30pm), as part of the National Gardens Scheme – Sue opens the garden each year and has invited me to show one or two stone pieces, inspired by the garden, amongst her glorious planting.  I'm very much looking forward to seeing the garden again, and what she has been up to.  It is certain I'll take a moment in her summer-house to enjoy the mix of planting and combinations of colour in the terraces and borders.
For now, I'm wondering if I ought to go and tackle a certain wayward pink rose.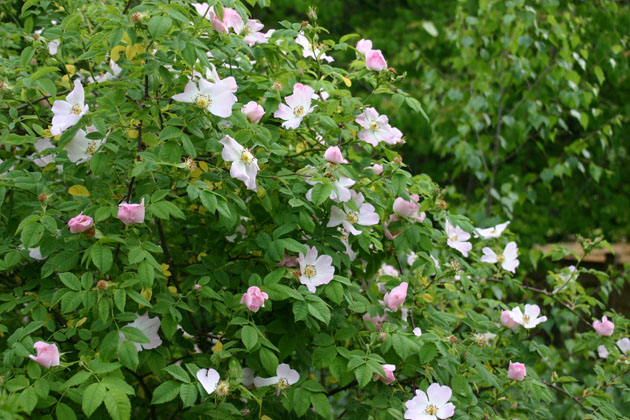 Oatmill Cottage garden
Lealholm
nr Whitby
North Yorkshire
YO21 2AG
NGS Open Garden – Sunday 19 July (11am – 4.30pm). Admission £3.50, child free. Home-made teas.