Otter in Repose Sculpture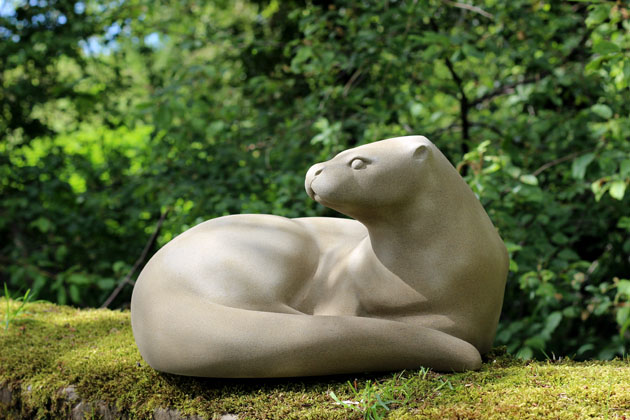 Otter in Repose sculpture carved in Yorkstone.
Just completing the finishing touches to my Otter sculpture.  When ready, it is going to live somewhere rather special ……
The sculpture shows an otter curled up in a reclined pose, with the tail neatly wrapped around its body.  Though relaxed and resting, Otter is still alert and watchful.
I've catalogued all the carving stages and progress over the weeks of sculpting this piece so you can read the whole Otter story here.