Owl Sculpture – finishing touches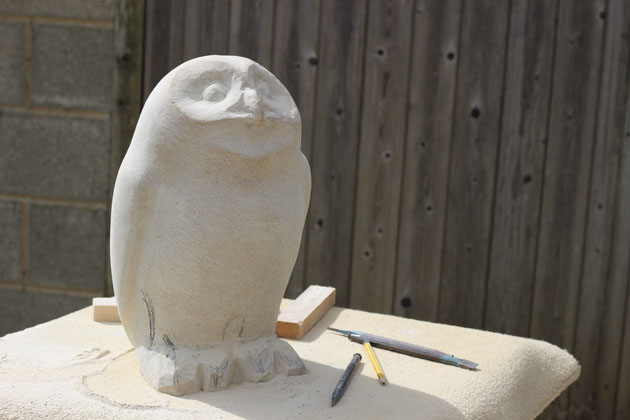 Following Guiding Lines to Help me on my Way and Owl Sculpture – Carving Progress I'm now getting to the stage of finishing the sculpture.
This means being steady with the chisel, and precise.  I'm also finishing the surface of the stone smooth, cleaning up all the curves and carving away any lumps and bumps.