Owlet Sculpture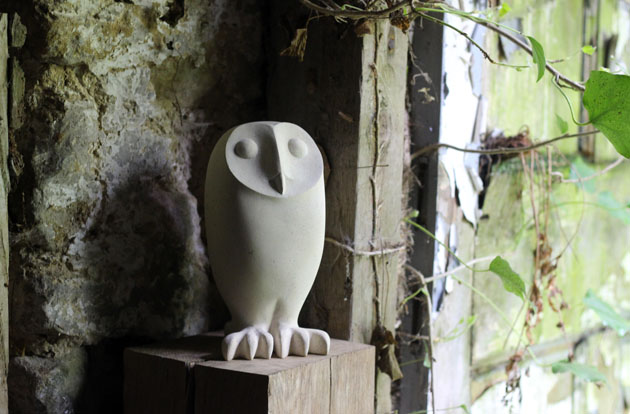 The Barn Owlets I watched last year left a huge impression, and continue to influence my sculpture.
When finding somewhere to roost Barn Owls favour dilapidated, or near derelict buildings.  Perhaps this is because they are usually uninhabited and undisturbed.
They have favourite places to perch too, returning to the same spot on the same ledge or beam.  One of the rafters in the shed is quite worn in a particular place from use.
The owls fledged from here will have found their own territories, and may even be nesting and raising broods of their own now.