Scramble and Tumble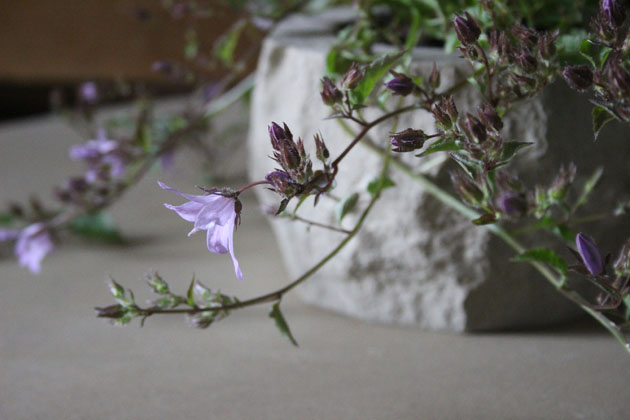 Plants have personalities don't they – this one seems to love stone and has gorgeous habits when the two are combined.  The little Bellflower (it takes its name from its bell-shaped flowers) loves to clamber over, up and between.  It looks wonderful scrambling between pavings or climbing up a wall, or tumbling over the top of its pot.
It has masses of violet, starry flowers above vigorous clumps of cascading, light green, rounded foliage.  It is eager to crawl and cover.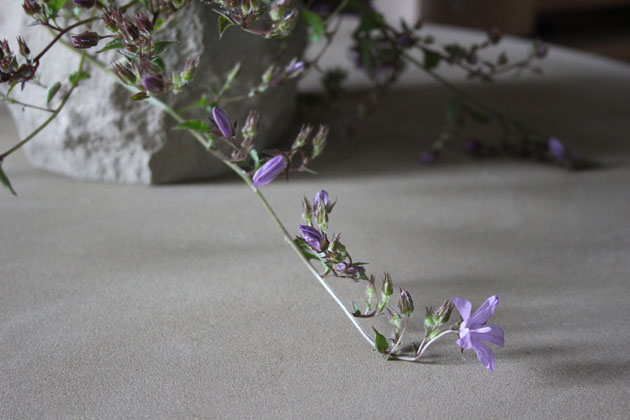 The lavender coloured, star shaped flowers of this species (poscharskyana – Serbian bellflower, or trailing bellflower) I think look stunning against the sandstone that I use for carving my pots.  It grows shoots along the ground, which then turn upwards, placing the flowers delicately and safely above ground – and it continues to bloom all summer and into autumn.
It has another talent as well, its leaves are edible year round and can be put in salads.