Stillingfleet Lodge Gardens – exhibition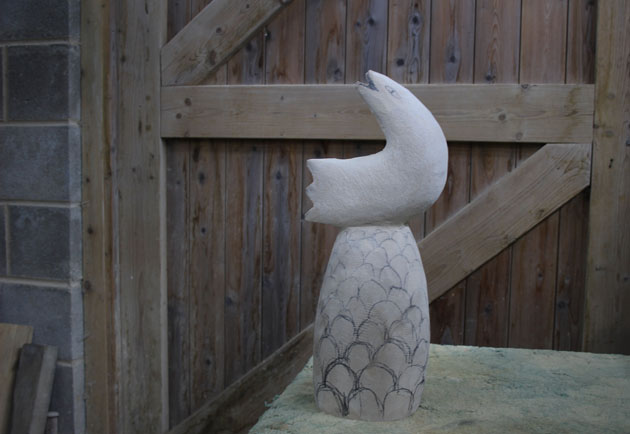 Chips are flying and new sculpture is taking shape.
The weeks before an exhibition are always exciting  –  even if there's a bit of a frenzy in the workshop getting sculpture finished on time.  Nothing like an exhibition deadline to galvanise arms into action and focus the mind.
This is Bird in a Tree – you can see I've drawn on the stone where I need to refine the bird and also my ideas for sculpting the tree and carving in more detail.  It will be a bit of a primitive tree, with scaly leaves.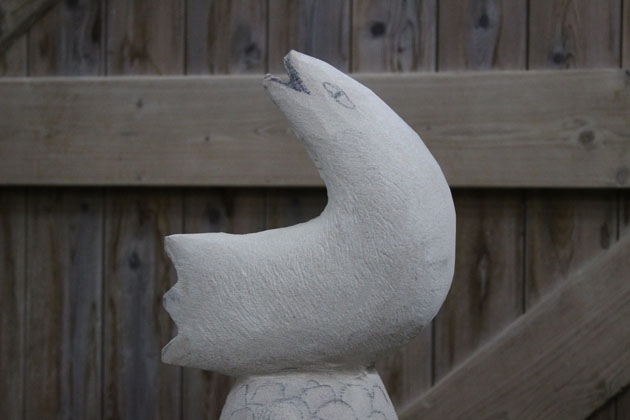 My next exhibition is at Stillingfleet Lodge Gardens in York where my sculpture will feel very much at home as this is a garden that is maintained organically and managed to support native planting and wildlife.
Many of the plants at Stillingfleet Lodge Gardens can be found in their well stocked plant nursery on site and there is also a delightful courtyard cafe serving home-made cakes and teas.
The exhibition runs throughout August when the garden will be filled with sculpture, my stone pieces and also the work of Joevanka Gregory, willow sculpture and Chris Moss wire and metal sculpture.  Alongside the outdoor sculpture will be an exhibition in the courtyard cafe of papercuts by Rosie Scott-Massie and prints by Pam Grimmond.
Stillingfleet Lodge Gardens, York
Sculpture in the garden throughout August 2016