Stone Carving Course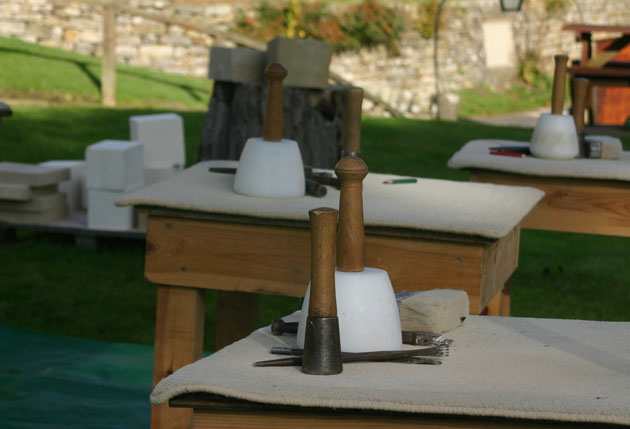 It is a lovely time, when I've set up all the work benches (a sculptors work bench is called a 'banker'), and put out all the tools ready for my group of stone carvers to arrive.  I'm excited to know what everyone will carve, what ideas they have and  I love to hear them all happily tap-tapping away as they quickly become confident with mallet and chisel.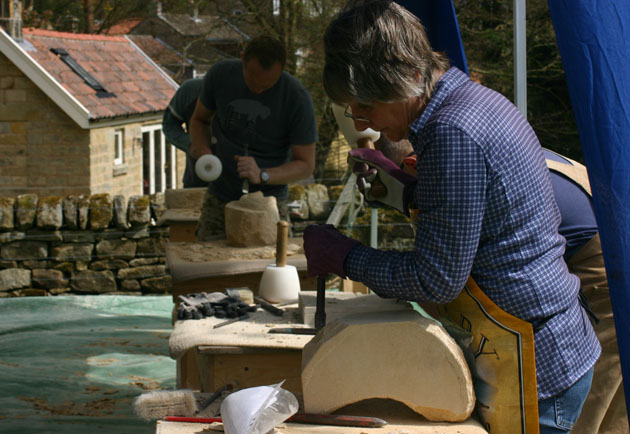 After the flurry of 'roughing out' the shapes for their sculptures, concentration is required to refine curves and lines and begin to put in details. I'm so proud of how hard everyone worked and delighted by their accomplished first time carvings.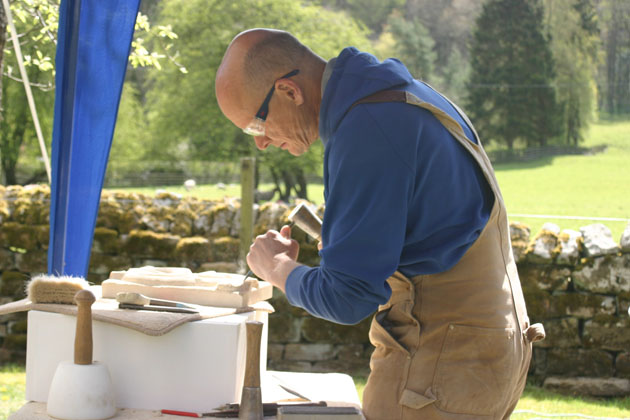 There are lots of images from the two days, the group hard at work, finished pieces and some very pleased sculptors at Spring 2015 Stone Carving Course.
Another two day stone carving course will be held in Lastingham in the Autumn.