Stone Carving at Fountains Abbey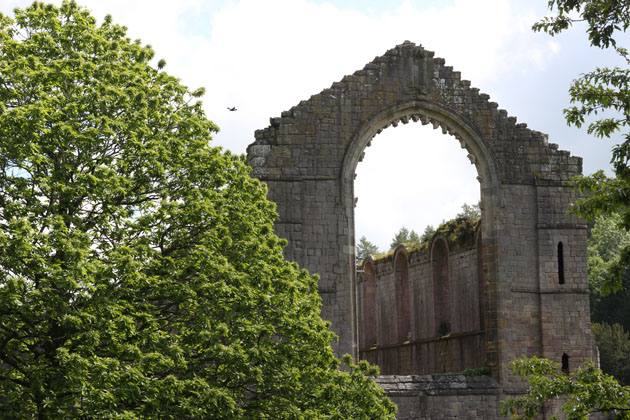 It is humbling to say the least to stand close to the ruins of Fountains Abbey.  I love the walk down the hillside, the old stones gradually coming into view through the ancient woodland.  Glimpses caught of the magnificence, archways and columns beckoning and inviting.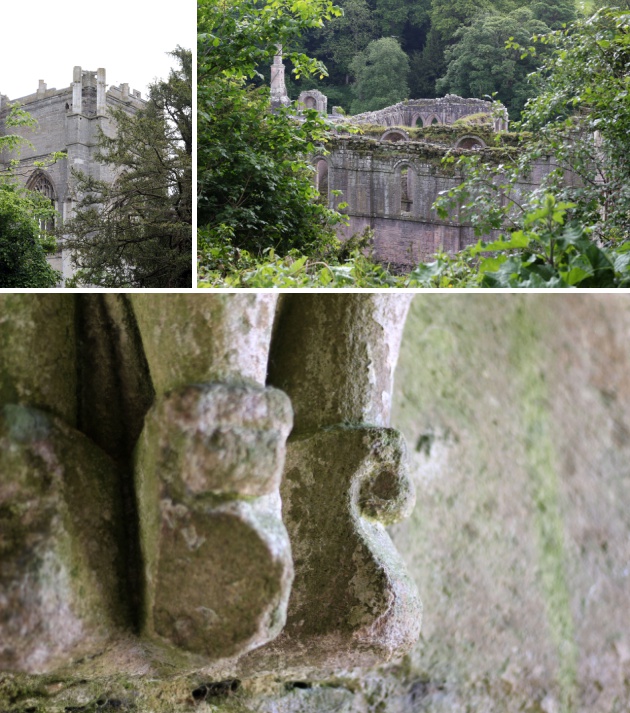 I spent a morning exploring the Abbey as I've been invited to demonstrate at the Heritage Crafts weekend hosted by The National Trust – Fountains Abbey in July.  I thought it would be a lovely idea to take some of the architectural details, and decorative carved stonework of the Abbey ruins and design pieces from these for showcasing stone carving skills at the event.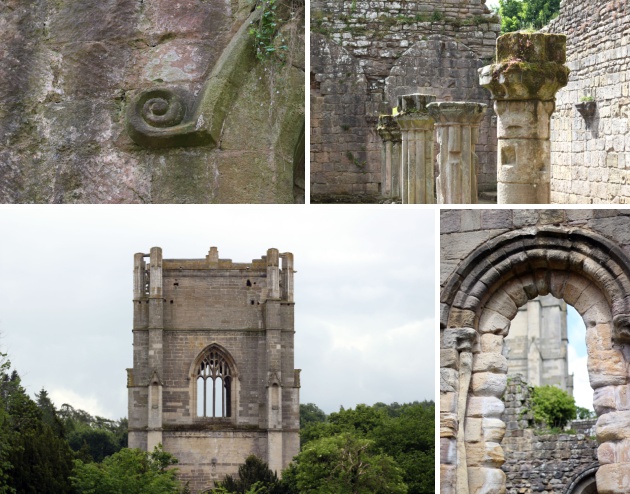 Back at the workshop I'm filled with ideas and preparing stones ready for carving over the weekend.  I really loved the detailing on the pillars and the decoration round doorways and entrances.  Even the weathered stones, sculpted by the wind and rain over the centuries, were beautiful shapes.  Seeing them revealed so much about the different stones used in the building of the Abbey.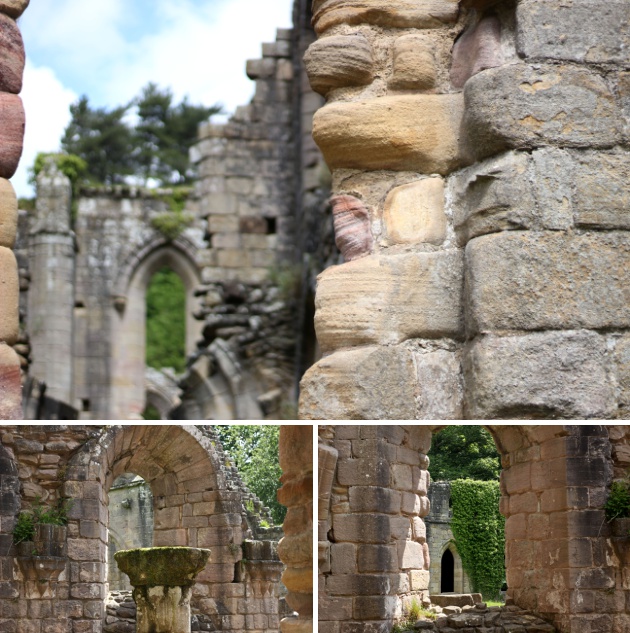 Nothing quite prepares you for the vastness of the Cellarium.  Entry takes you into undercroft darkness, with the arcs of the stone vaulted roof becoming visible by degree as your eyes adjust.  This huge pantry, or storeroom for the Abbey is where the food, beers and wines would be kept under the strict supervision of a cellarer.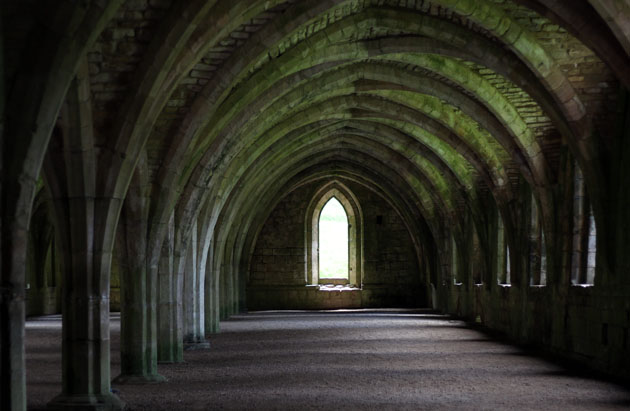 All very inspiring indeed – the way wildflowers grow in the stacks of tumbled walls is a delight.  There's a lot of nature and wildlife joining the ruin, finding nesting sites, perching posts and protective hollows.
Further details about the Heritage Crafts Weekend