Streamside Sculpture Trail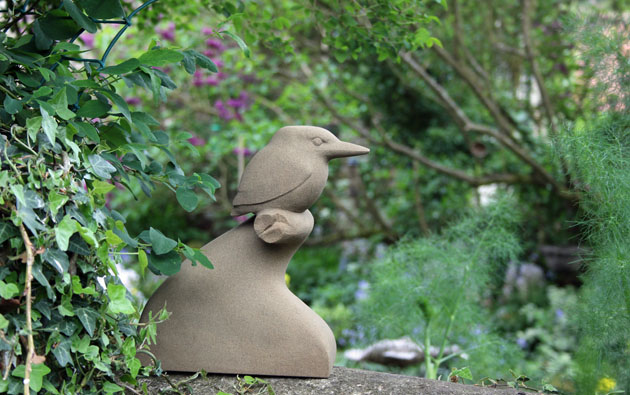 I carved the Kingfisher specially for the Streamside Sculpture Trail which is currently showing at RHS Garden Harlow Carr and runs throughout June.
Do you remember the  first time you saw a Kingfisher?  There's usually just a flash of blue and sometimes you hear their call.  My very first sighting was like that, though the second time, a Kingfisher perched on an old bare branch overhanging the water and sat for some time before diving.  I was transfixed and didn't dare move my binoculars.  I remember it so vividly and it still brings a wave of excitement.
RHS Garden Harlow Carr, Harrogate
1 June – 3 July 2016