Swanley Mouse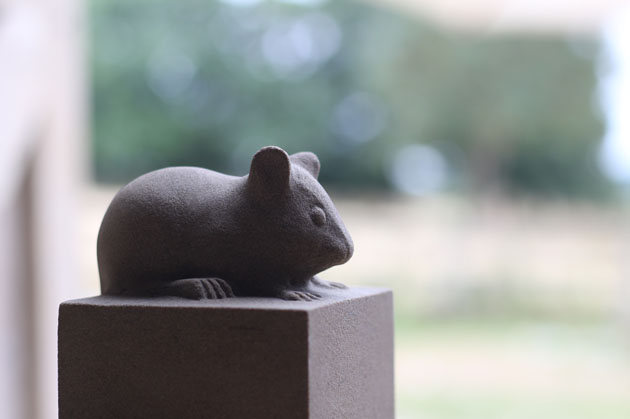 Whilst at Swanley Grange, Fountains Abbey for the Heritage Crafts 2022 last weekend I started a sculpture as part of my stone carving demonstration.  It wasn't finished at the time, but now back at the workshop I've completed Swanley Mouse.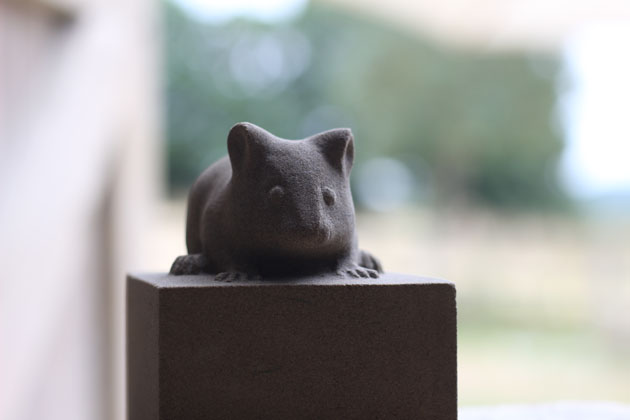 Granges were outlying monastic farms that provided food for the monks.  Swanley was one of the three home granges servicing Fountains Abbey.  There is a thought that the name Swanley is developed from 'Swine-ley' – 'ley' meaning a clearing in the woods, and 'swine' meaning pigs.  So it could be that this grange was originally a pig farm, or perhaps a stopping place for pigs on their way to market.
In any event, I suspect there were mice running about the Granges (and probably the Abbey too!).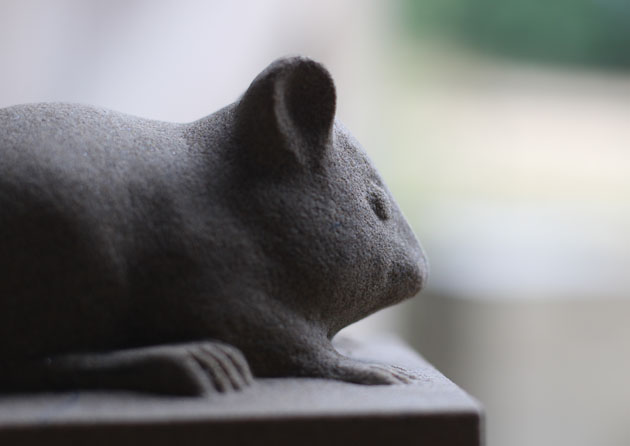 Detail of Swanley Mouse sculpture – carved in Yorkstone.
During the demonstration of carving I was asked lots of questions about tools and sculpting and how I finish stone carvings, but most frequently asked 'what is it going to be?'
It made me think about the Medieval masons carving pillars, window surrounds and shaping stones for the Abbey – all would be known in advance – the plan and architecture of Fountains laid out in detail. Each mason's piece to fit to the next mason's piece, all coming together to form a building of inspiring beauty.
In that way I carve very differently, my interest being in each individual piece, and in enabling it to stir and enchant all by itself.