Swifts over the meadow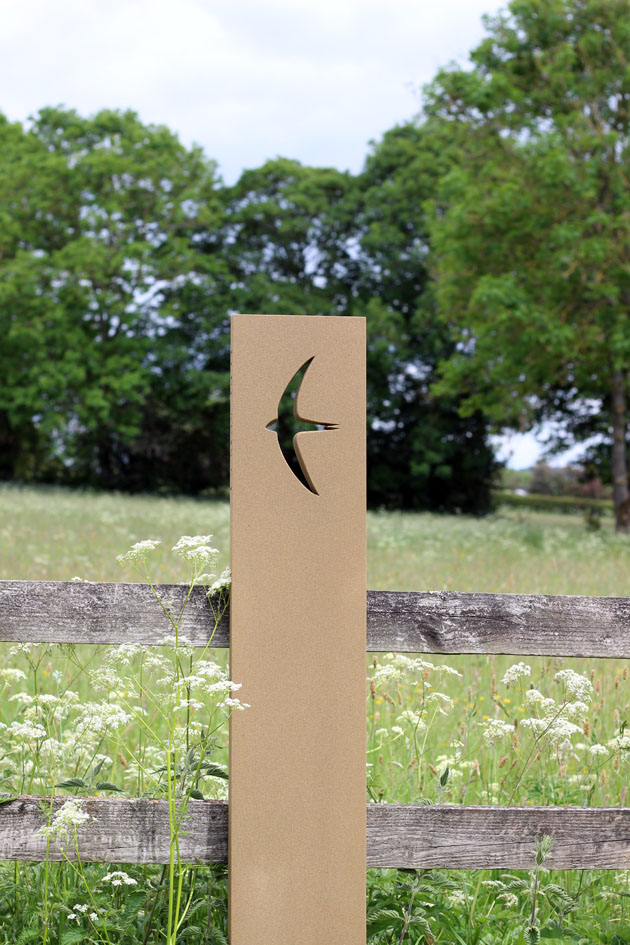 The swifts are hunting for insect food to take back to their growing young and I see them flying over the meadow and hear their screeching in the late evening. What extraordinary and special birds they are.
This is a standing stone I've carved with a simple Swift in flight outline cut through the stone so it can be viewed from both sides.  This see-through shape lends the Swift an airy lightness and feeling of movement, so important when representing this bird.
The stone was also lettered around its edge for my customer who commissioned the garden sculpture as a surprise gift for his wife's Birthday.  What a beautiful idea.  They came and collected it yesterday and we had a little unveiling ceremony in the sunshiny rain.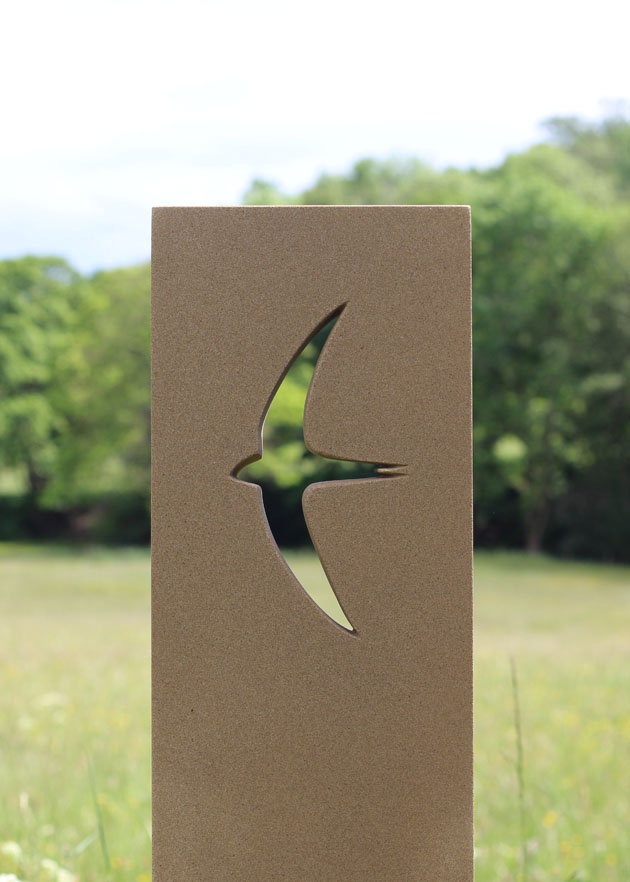 Swift in flight carved in Yorkstone.
The Swift stone in situ
Here's a gorgeous image just sent through to me of the swift stone now installed in their beautiful garden