Talk, Demonstration and 'Have a Go'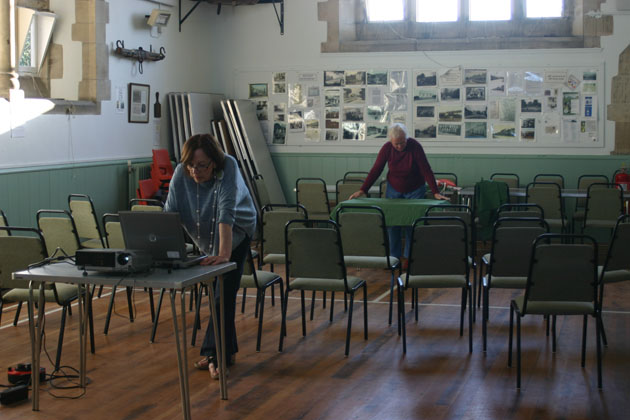 After my day of brush and bonfire I joined the Appleton-le-Moor WI, who had invited me to give a talk at their monthly meeting.  I prepared slides for a little presentation, followed by a stone carving demonstration with the idea that members could have a go.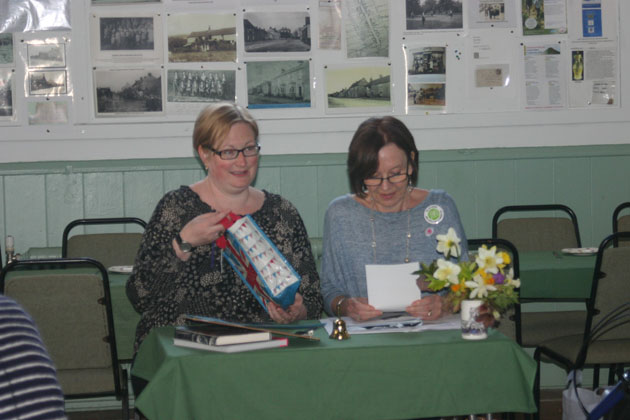 A very enthusiastic group took up mallets and chisels, and carvings began to appear. After much hammering and dust making, we all sat down for a wonderful supper round a long table laid out in the village hall.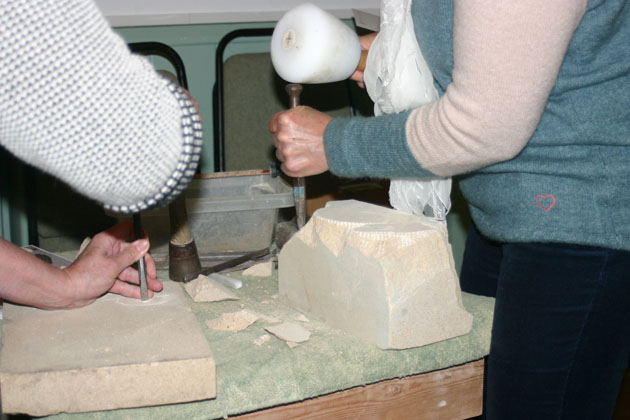 A leaf appeared in the stone, then a beetle, followed by a duck and chiseling continued on a rabbit I had started in the demonstration.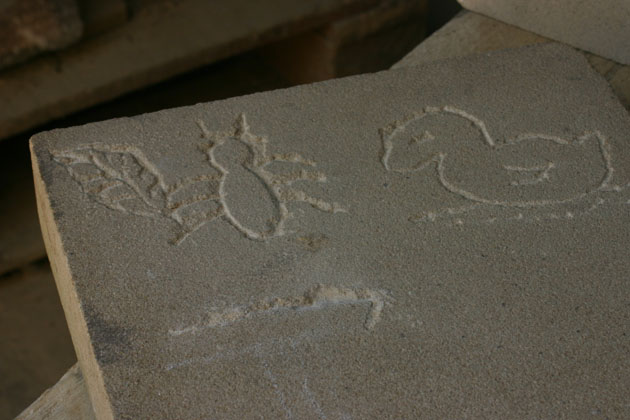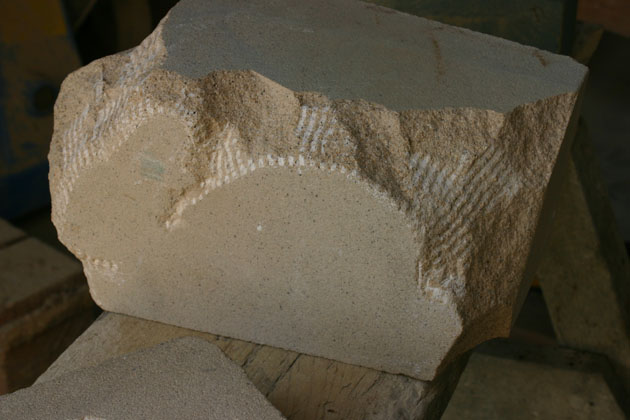 I had a wonderful evening – was greeted with the warmest of welcomes – and infected by the energy, laughter and sense of fun.  Thankyou all!