Twosome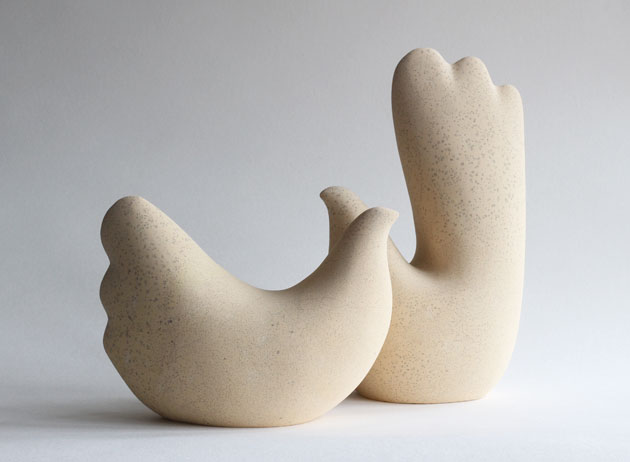 A sculpture of two birds carved in Tadcaster Limestone – I love the spotting of colour in the tails of each bird, and it also appears lightly on their heads too.  Such delicate mottling, which I think lends Twosome a gentle grace.
I've sanded the birds smooth to give a fine finish.
This pair are perhaps related to Tall-tailed Bird.