Wernicke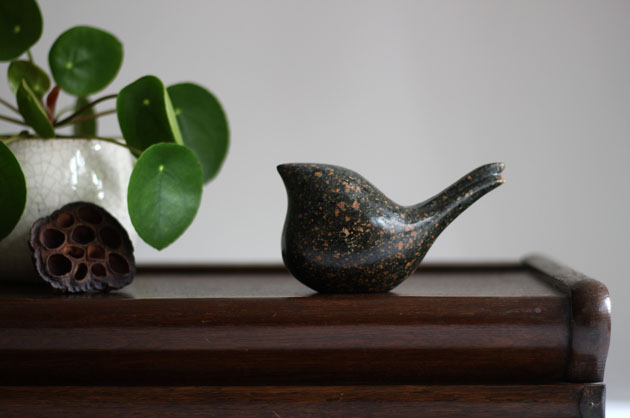 A bird flew into the house, it was a bit panicked and flapping when it saw me.  I stayed still and it flew to the bookcase and perched there.
I tried to usher it back out, but each time it flew past the wide open window and back round to the top of the bookcase.  It seemed quite content there, even began preening.
In the end I thought it best to leave it alone and hoped it would find its own way out, which of course eventually it did.  Occasionally I checked on it, and apart from the odd fluttering, it sat there for the best part of the day, with the books, quite happily.
This 'bookcase bird' episode has stayed with me, lodged in my mind, and has quite spontaneously given birth to this perky little bird which I've carved in Cornish Soapstone.  I've called the bird Wernicke.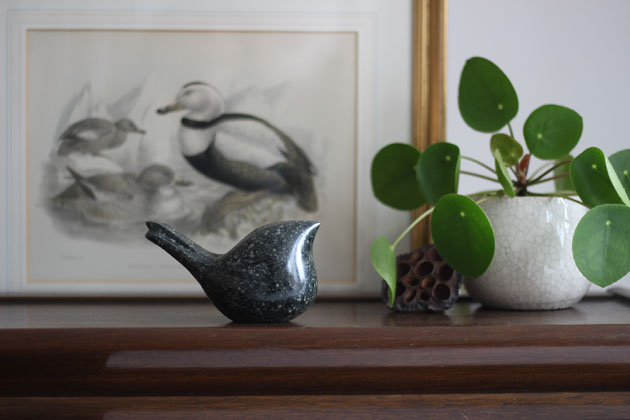 In 1893 the Wernicke Company was founded by Otto Wernicke.  A few years later it joined with another firm and became known as Globe Wernicke – Office and Library Furnishers.  They are perhaps best known for their beautiful bookcases – which are much admired by, and make perfect perches for house birds.