White Birds Sculpture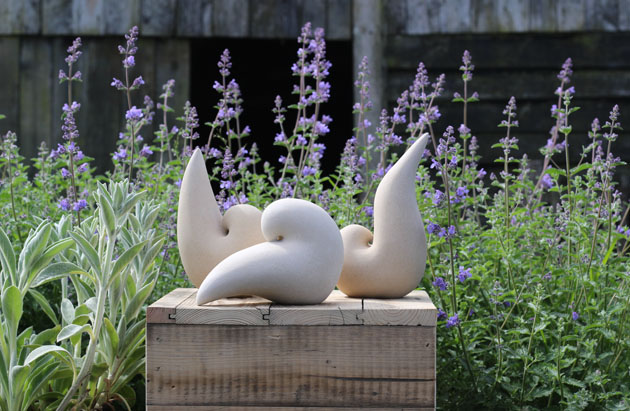 Three stone birds make up this sculpture – I suppose a triptych of sorts – which I've carved in Portland Limestone.  The bird shapes are similar, but each in a slightly different, but associated pose and designed to be appreciated together.
The birds are part of Naturalithic my exhibition at Nunnington Hall which opens on the 6th June, 2017.
The exhibition of my sculpture, in the garden at Nunnington Hall, runs from 6th June – 16th July, 2017 and coincides with the British Wildlife Photography Awards Exhibition.